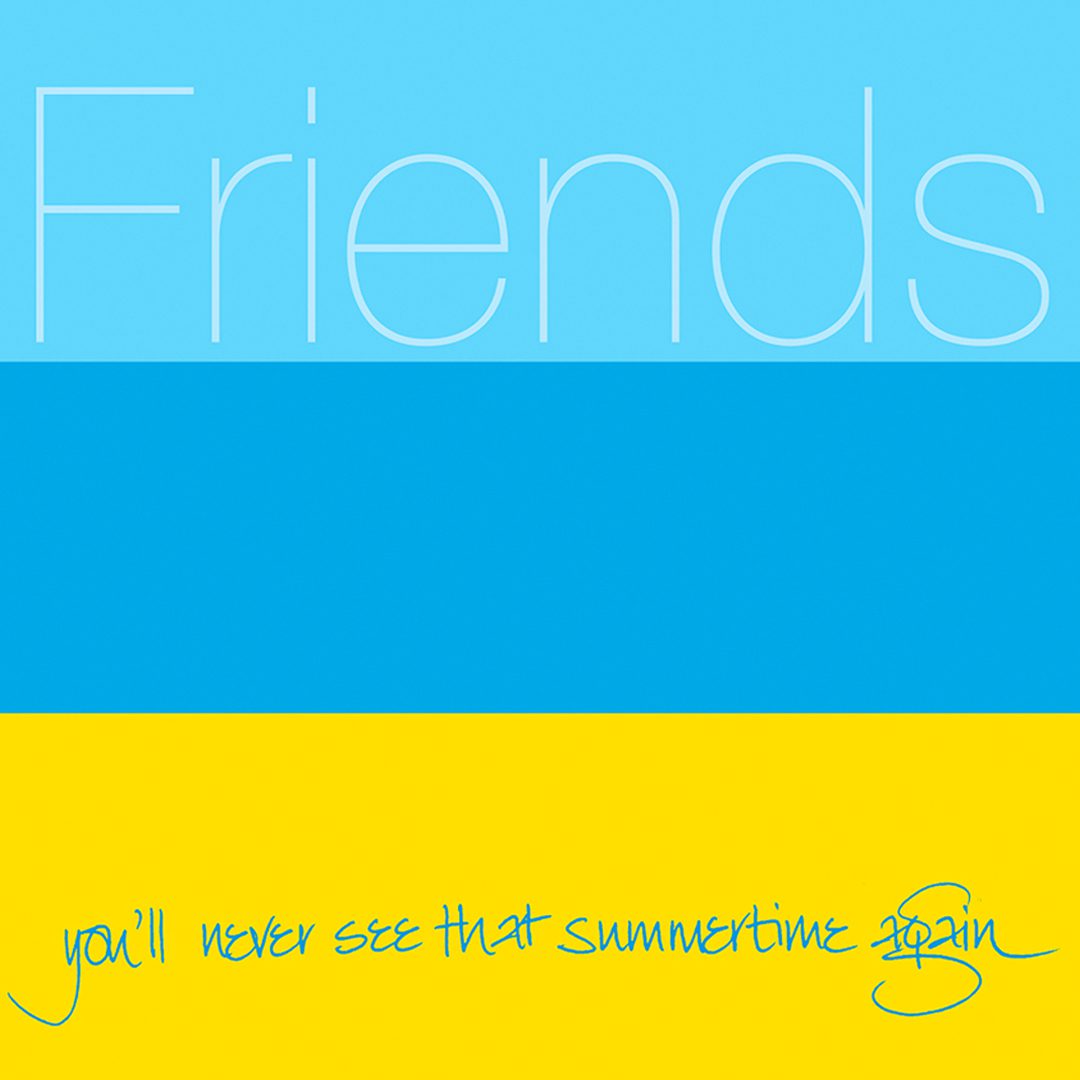 You'll Never See That Summertime Again
Released 24 July 2006
CD single (SUMS 14(CD))
download or buy
A newly-recorded version of the band's most popular song, which originally appeared on their second album Roads Leading Everywhere.
It's a driving, melodic celebration of summer, tempered with nostalgia for holiday adventures and romances, with a chorus which will hook itself into your memory until at least next year. The song is the band's most-requested and most-broadcast, and this is the first time it has been available as a single.
This Is The Start is the equally upbeat opener of Beautiful You, and Into The Sun takes a whimsical look at travel in space and time, with the band augmented by a sumptuous string quartet arrangement.
The set is completed by an acoustic version of Beautiful To Me, recorded in a single take by singer and guitarist William Jones.
Written by William Jones
All titles published by Summerhouse Music Ltd
Produced and engineered by John Spence
Recorded at Fairview Studios, Hull, 15-21 September 2003, 10 October 2005, 24-25 April 2006, mixed 24-25 April 2006 (You'll Never See That Summertime Again), 13-18 & 20 May 2002; mixed 21-24 May (This Is The Start); 17-23, 27 & 28 July 1995; mixed 28-30 July 1995 (Into The Sun); Beautiful To Me recorded at Cash Two, London, 27 February 2002, engineered by Lloyd Jukes
Arranged by William Jones and Martin Parker
Design and photography by Martin Parker