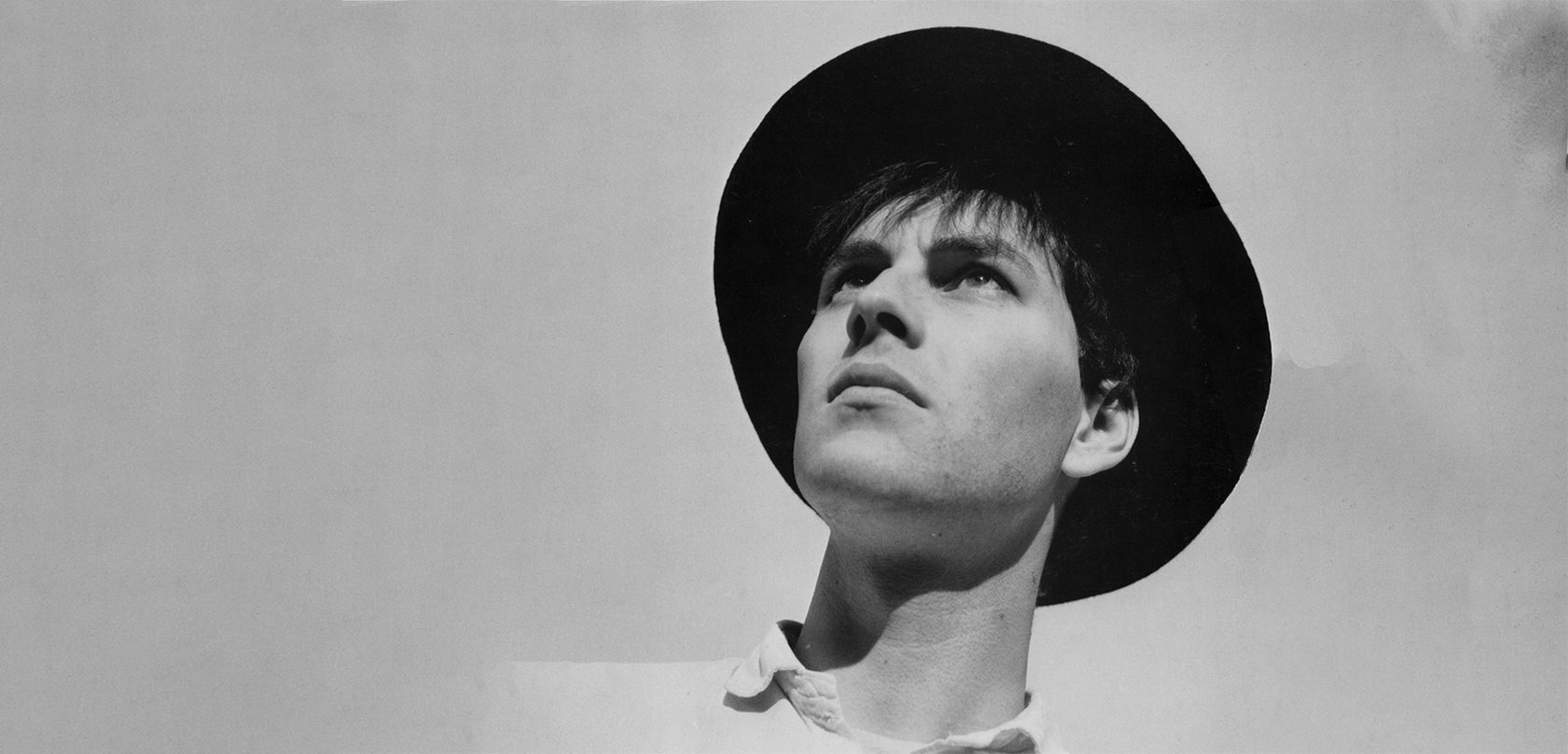 Interviews
A collection of interviews.
Tommy Gunnarsson 30 September 2006
Over the past few years, Egg Records have been releasing a lot of retrospective indiepop compilations on CD, with bands that most people have forgotten about now. One example is the smashing CD with This Poison!, 'Magazine'.
Now Summerhouse have browsed their archives too, and earlier this summer they released '1234', a CD containing all the singles that Rumblefish recorded back in the late 80's on the Pink and Summerhouse labels. It was a great record, and we wanted to find out more about this band!
The story of Rumblefish begins when a young Jeremy Paige played his first gig, as part of the local punk band the Probes on Valentine's Day in 1979.
"I lived on a diet of pure T.Rex until I discovered the holy trinity of Bowie (when asked which song he wish he would have written, Jeremy says Bowie's 'The Man Who Sold the World': "Any song which can be covered by Lulu and Nirvana, and for both versions to sound great must be a special song. It's simple, with an intriguing lyric and room for different interpretations." Writer's note.), Iggy and Lou Reed. Punk came next which converted me from a consumer to a musician."
Later, Jeremy joined a skiffle band called Terry & Gerry as their guitarist. The band recorded for the Intape label, and even managed to reach the indie charts, but in early 1986 Jeremy got kicked out.
"They wanted to become more musically versatile and I was not considered to be up to the task. I formed Rumblefish as a response to their misguided dismissal. I kept it very simple, myself on guitar and Stuart McClure on stand-up drums. Other instruments joined as and when the songs needed them. The trumpeter Mister Phillips came next."
When forming Rumblefish, Jeremy wanted an uncluttered sound, where each instrument should be allowed to breathe, a sound that was quite popular at that time with bands such as the June Brides.
"This is clearly not the sound of today and I think the recordings sound wonderfully of their own time. Julian Cope was a big influence. I asked him to produce us sometime in 1986, he said 'hmmm, maybe…'. I'm still waiting but I think it's a 'no'".
Jeremy and his band mates recorded a demo cassette that they decorated by melting the band name into the plastic, so they couldn't be re-used. They got responses from four of the labels they sent the cassette to, but they decided to go with Pink, as they were the only label who were interested enough to go see them play, when supporting The Go-Betweens in their hometown of Birmingham. On Pink their labelmates included bands like McCarthy and the Wolfhounds.
"We played quite often with McCarthy, the Wolfhounds and Jamie Wednesday. I found them all to be interesting and committed."
When looking back at these times, Jeremy thinks it was a special time. He says that one of the differences between now and then is that it was easy to get gigs, because there was a demand, which doesn't seem to be the case anymore.
"Everyone I knew was in a band, releasing singles and playing gigs. The only sour note was that the NME was involved in an internal conflict as to what direction the paper should go (hip hop vs Indie) and in the end everyone suffered. You'd have thought they could have covered both!"
Then, having released a 7″ single 'Tug Boat Line' with Pink in 1987, and two 12″ singles with Summerhouse in 1988 'Medicine' and 'Don't Leave Me', suddenly Rumblefish found themselves signing a major label deal with Atlantic Records. For us, the listeners, this sounds quite weird. How did they end up there?
"We were recommended to a management company in London and they had good relations with Atlantic Records in New York, so we signed to them. It really was that easy. Then we were dropped by Atlantic the day before our debut album, 'Rumblefish' was released in 1992. They cancelled our tour of the U.S.A. and it hit us really hard. You can't easily storm into your record company offices and complain when they're 2,000 miles away. It appears that Time Warner (the parent company) had lost money and so immediate cuts were made. We tried to keep it alive but if you are perceived to have failed it's difficult to get anyone to back you. We played the game by re-naming ourselves Low Art Thrill and got a deal with Island Records who released 'Low Art Thrill' which was essentially the second Rumblefish album.
When Low Art Thrill split up, Jeremy felt that he was fed up with the music business, which he thought had changed for the worse during the ten years he had been around. But now he's back with a new band.
"I have recently started a group who sound like the Velvet Underground would have done if they'd listened to dub reggae instead of the blues! I have also had drunken discussions with Justin Hawkins (of The Darkness fame) about writing together."
He still listens to the music that first influenced him, but he tends to pick songs rather than groups or albums.
"I feel no desire to align myself to any trend. I have recently enjoyed songs by the Flaming Lips, the Killers, Badly Drawn Boy and Muse."
And finally, is there any chance of a Rumblefish reunion?
"I'm not aware of any demand, but should that be the case I'd love to. I might need help finding some of the others though. I can't believe twenty years have passed so quickly."
Well, I think that this new compilation at least should spark a demand among us that still want our indiepop to be melodic and energetic. So you better start reahearsing, Jeremy…