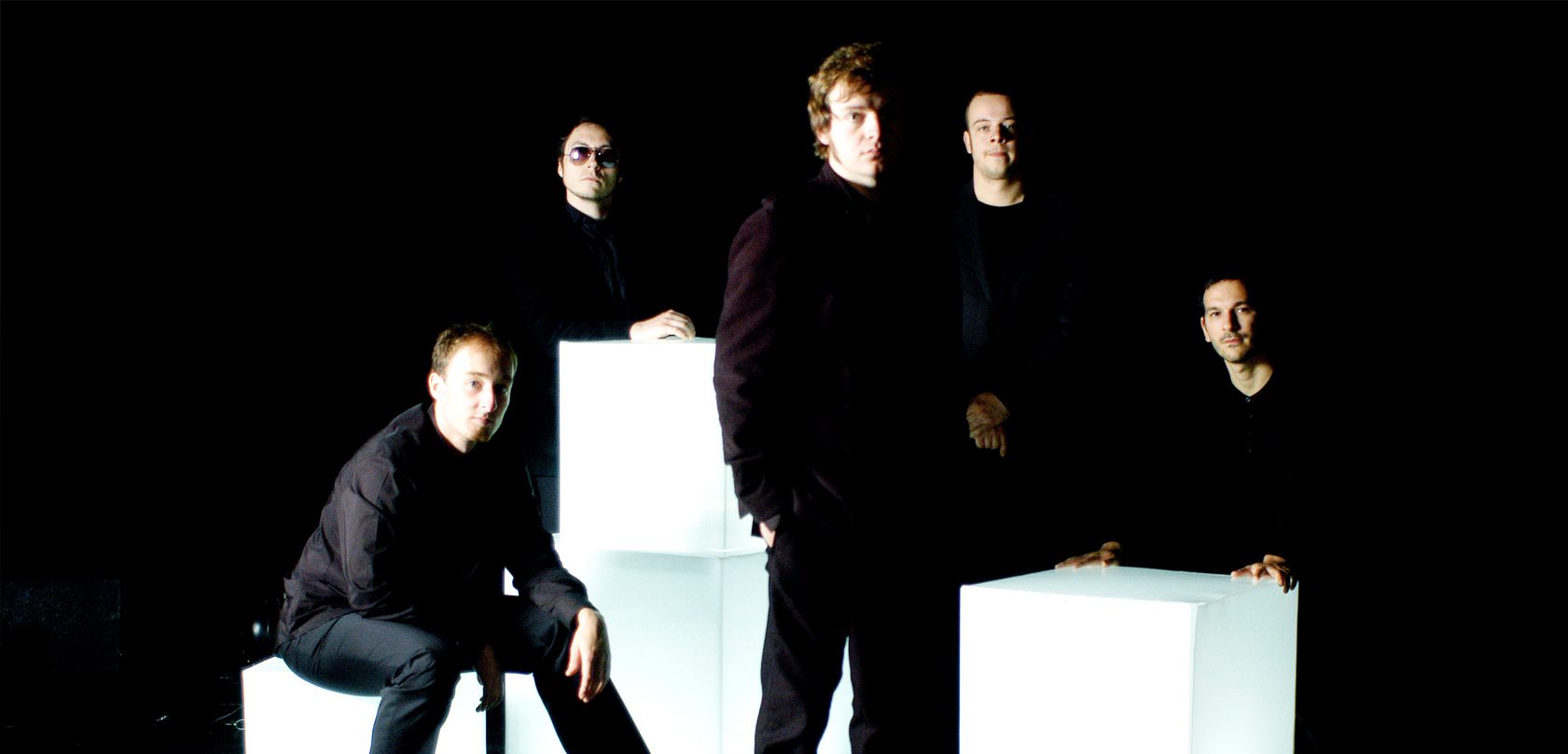 Showstar
Showstar started playing together ten years ago in a small garage somewhere in Belgium. They signed to Huy-based label Anorak Supersport and their first album, We Are Ready, was highly acclaimed as regular touring built up a dedicated following in northern Europe. Singles followed – Little Bastard, Out Of My Head, I'm Back, Baby Blue Eyes and Leave Me Alone – as the band honed and hardened up their sound.
Their new album is <.> (pronounced 'Dot'), released in the UK on Summerhouse Records on Tuesday 8 May 2007. The music is hard-edged pop with bittersweet vocals, scything guitars and glorious melodies. It's guitar-based music with a wholly fresh sound, moving between the massively joyous noise of songs like Mad On Your Sister and Day By Day and intricate, delicate guitar, keyboard and percussion patterns on tracks like Dan and Stereo Songs.
<.> covers a whole soundworld of moods within its ten songs, produced with crystalline precision by in-demand London-based producer Gareth Parton. Gareth has worked with the Rakes, the Futureheads, Placebo, the Beta Band, the Polyphonic Spree, the Go! Team, Death In Vegas and many others. The album was recorded at Polysound Studio (Brussels) and Fortress Studio (London) over 25 days. It was mastered at Optimum Studio, Bristol by Shawn Joseph (Primal Scream, New Order, Ian Brown, Therapy and Aphex Twin).
<.> was released in France on LeGrandBag in March following earlier release in Benelux on Anorak Supersport, and Showstar are touring extensively through the spring and summer to promote it.
Showstar are Christophe Danthinne (vocals), David Diederen (guitar & keyboards), Frederic Migeot (guitar & keyboards), Antoni Severino (bass) and Didier Dauvrin (drums).
Showstar have supported acts such as Stereophonics, The Thrills and Ash, and launch the new album with their first UK gig headlining a special Summerhouse night at the Spitz, Old Spitalfields Market, London, on Saturday 12 May 2007.
.