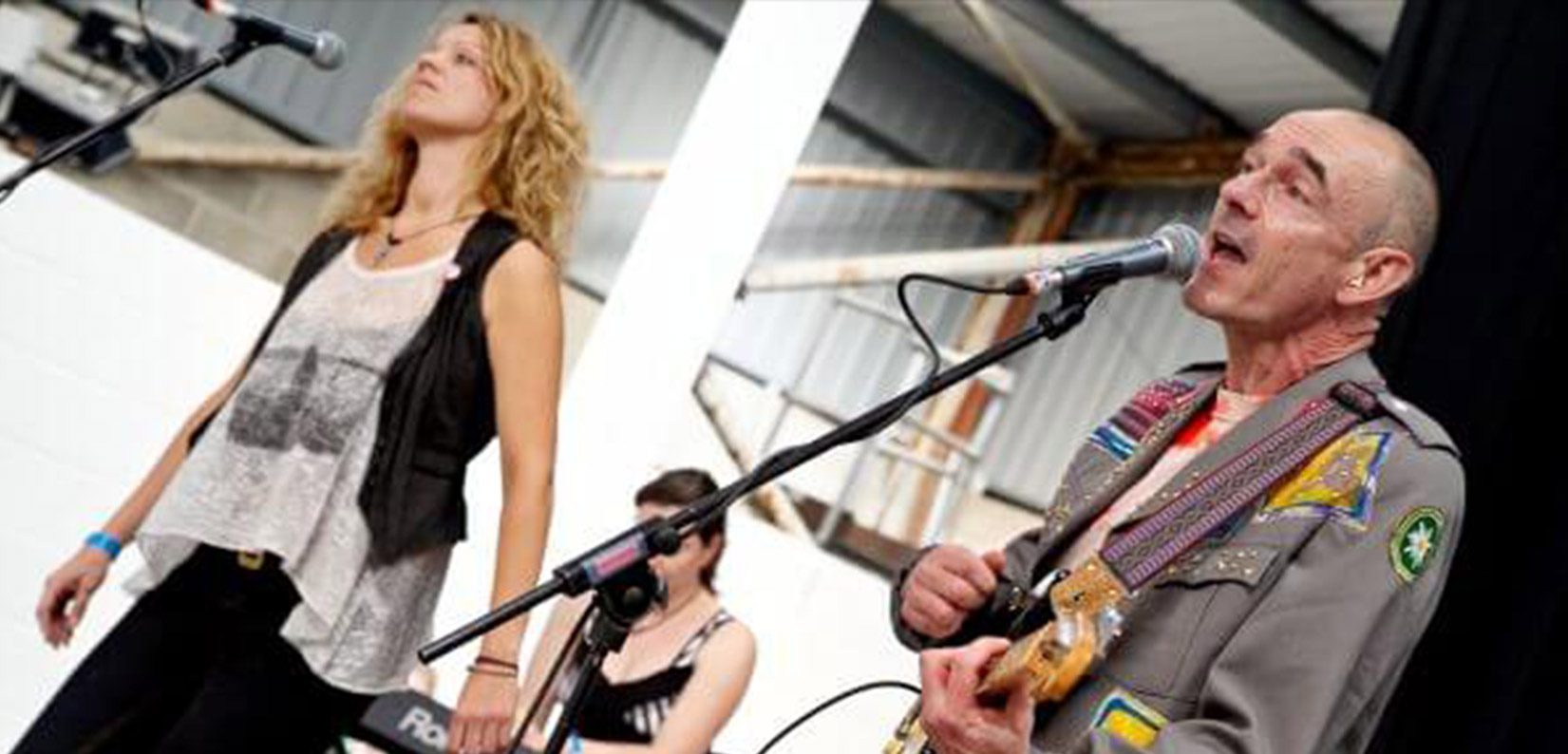 Interviews
A collection of interviews.
Friends interview with Roque Plastilina
In June and July 2009 William Jones was interviewed twice for the Cloudberry Records blog. These were amongst the longest and widest-ranging interviews by the Friends singer and songwriter. The second, below, concentrated on the Summerhouse label. The first (Interview 5) covered Friends, the forthcoming Indietracks Festival, and the band's origins.
RP: On the early days of Summerhouse Records you were working as a Music Officer, what did this job consist of?
WJ: It was my first 'career' job. I'd worked as a kitchen porter and a barman to fund my postgraduate year and been a temp during college holidays, but this was the first job I'd actually wanted to do.
I went up to Stockton-On-Tees for an interview at the Dovecot Arts Centre in early 1982, and it was grim! This was in the depths of a very big recession, it was a cold, foggy February morning, and I thought 'this is what I want to do'. I stayed nearly eight years.
The job was perfect for me. It involved programming – promoting pop, folk, jazz, classical, contemporary, world music – for the Arts Centre, running classes, courses and workshops, and teaching. We had jazz/rock workshops, a youth jazz orchestra, drum workshops, a month-long composer residency with Graham Fitkin involving two newly commissioned works, and a really thriving music programme. I also ran music groups in singing, string playing, did music workshops for adults with learning disabilities, and taught guitar to small groups. Considering there was no music programme there before, the job was like a blank sheet of paper for me to write something myself. My brief was to use music and the Centre's two performance spaces to get people, especially younger audiences, through the doors. And how we did that!
I absolutely loved it. It was exhausting, usually 80-hour weeks, but incredibly satisfying. People I've met since then, and at the time, told me that the Centre and my work made a big difference to the cultural life of the area. That's worth a lot. In any job there's always office politics and frustrations to contend with, and eventually I left because I felt I was ready to manage a whole venue myself. Although I've probably become more skilled and knowledgeable since then, it was my favourite job and the best time of my life.
RP: A question that I'm myself always curious, is how much has pressing records changed in the last twenty years? Is it easier now or more difficult? Has prices changed a lot? What about turnout times?
WJ: It has improved in almost every way – cheaper, quicker, easier, although we're no longer involved with vinyl. Digital design and printing, and mastering, has made things much smoother, more accurate and quicker, so now turnaround can be as little as 7-10 days. Obviously you need to allow a longer lead time to get the thing marketed and on sale. 20 years ago you could usually count on something going wrong somewhere along the way – often a test pressing of the record would be faulty and you'd have to go 15 rounds with the mastering room and the pressing plant sorting out whose responsibility it was. The only thing that's worse now is that it's so much harder to sell the bastards!
RP: You launched with three singles, one from Friends, one from Whirlpool Guest House and one by the 4,000,000 Telephones. I know how you met Carl, but what about the Lincoln band? Did they play in Stockton-on-Tees maybe?
WJ: In my job my antennae were highly attuned to new up-and-coming bands, locally and around the country, and Melody Maker, the old weekly music paper, had made 4,000,000 Telephones one of their bands 'most likely to' at the end of 1985 for the coming year. I got their LP sent to me and booked them at the Arts Centre. The album was great, and the band live were absolutely breathtaking. I fell in love with them immediately. They were unlike anything I, or you, have ever seen. Six composers, four of them singers, very fine players, swapping instruments, going out into the audience, and playing music which they themselves claimed often emptied rooms in five minutes, winning over a very tough Stockton audience with some quite avant-garde stuff. I once read a review describing rap concerts as 'two blokes walking round a stage with microphones shouting at each other'. And that's partly what the Telephones were, but so much more of course, with far more visual interest, a totally live, vibrant and original band. Richard, one of the singers, was reminiscent of a very angry bank manager, striding around the stage in white shirt and braces, and Carl, the other lead singer, very young and charming, with a brilliant line in surreal comments. Their manager Pearl was great to deal with – very efficient and totally straight, both of which are unusual qualities in this business. I heard that she used to freak out those silly A & R men in London, who couldn't cope with a dress sense and manner apparently based on a church fete from the 1950s, politely requesting a cup of tea rather than a line of the finest Colombian. The band must have been a nightmare to organise and manage, and she did a brilliant job.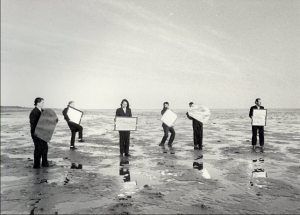 I've often wondered whether my memory isn't clouded by nostalgia, but three years ago we decided to release that original album, which had never been on Summerhouse, as a CD on our label at last. The band reformed to promote it, and launched it at a concert in the same hall in the same college in Lincoln where my group had supported them back in 1987. It was a very eerie experience, but amazingly, on minimal rehearsal, the magic was still there, and a chemistry that probably only ever ignites when those particular people are on the same stage at the same time. It was a great night. Then they played at a Summerhouse night at the Spitz in London, and a friend of mine had exactly the same reaction I did in 1986, completely bowled over by them. Whatever it was they had, they've still got it!
RP: Why did you choose to name the label Summerhouse? Was there any other label that somehow influenced the aesthetics of yours? And who came up with the lovely house drawing for the logo?
WJ: I had a shortlist of names for the label, I can't remember any of the other options except that they were pretty embarrassing. I remember one of our criteria was that it couldn't be something you'd feel silly saying when you answered the phone – in retrospect a very good branding approach. It was just one of those flashes, and the name seemed to sum up many qualities – brightness, optimism, positivity – that we wanted in the music. It's also the name of a village near Darlington, but I didn't know that at the time! There was no record company who influenced us, although we often envied the cachet of fashionability that attached itself to some other labels, we couldn't understand how!
The image was by a young graphic design company in Middlesbrough called Studio 8. I'm glad you like it. It's been with us since 1986, and we've occasionally looked at changing it but always ended up thinking 'if it ain't broke…' The house certainly ain't broke, even if some of the people inside it are.
When we launched the label the key people were myself and Carl Green. Carl's involvement was more moral support and a nice line in colourful insults to negative reviewers, rather than practical or financial input. We used to plot our world domination strategy over very slow pints of lager when I'd go out to help him with his mobile disco in working men's clubs in Middlesbrough. Being fairly naïve about the business we felt we needed a London presence and invented a kind of benefactor and shadowy 'sleeping partner' called Derek. In fact he did so much sleeping he was never actually awake. One local newspaper feature described him as 'the mysterious Derek' and he certainly was – especially to us.
We also felt we needed a third band, and hadn't yet signed 4,000,000 Telephones, and I've still got one of our early letterheads with the names Friends, Whirlpool Guest House and Breaking Away who, like Derek, were fictional. We hadn't thought ahead to what would happen if someone actually wanted to hear something by Breaking Away, so we discreetly dropped them. They understood. At least they returned later as the title of a song on the first Friends album!
RP: Was it easy to get distribution with Probe Plus and Red Rhino? Was it easy to deal with them? Why do you think distributors ultimately folded?
WJ:Both were part of an independent distribution network called the Cartel. Probe Plus were fairly easy to get on to, but they were very candid that they didn't think they'd sell any records. They were right – we didn't! In fact for a long long time I wondered how any label anywhere managed to sell more than 27 copies of their output.
I can't remember how we came to part with Probe Plus, I think it was probably just a two-single deal. Red Rhino showed an interest when we signed 4,000,000 Telephones, having already distributed their self-produced debut album which had done quite well for them, particularly in Germany. So they were reasonably impressed when we went to meet them with a good package and release schedule of three bands including the Telephones.
The thing with Red Rhino was that it opened up our eyes to the fact that our market wasn't really the UK, it was 'the abroad'. Until then we'd never considered that anyone in Japan, Australia, the USA would want to buy our records. After all, why should they? We'd never been there. We hadn't encountered this word of mouth thing, and assumed that if we weren't getting covered in NME, Melody Maker or Sounds, then we weren't getting covered anywhere else. It was when we got our first sales statement including Let's Get Away From It All, showing that we'd shifted 1,000 copies just like that – that's when I thought, hell, where are these records going? Again we were very naïve, really – never thought they were selling just because they were very good! That's when we realised that the UK was just a small part of our total market, and since we started it's only accounted for 15% of our sales.
RP: Then you signed Rumblefish who, in my opinion, recorded their best output on your label. How did you meet and made them part of your label and how did you feel about Jeremy's band going to East West? Did you give him any advice before leaving to a big label?
WJ: We approached them when their label Pink decided to call it a day, and they made a commitment to Jeremy to get him set up with a new label. Rumblefish had just played at the venue where I worked, and I went for them. We were their best offer, possibly even their only offer.
There was a big gap between their two singles due to the collapse of Red Rhino, and we and the band knew that if we could just get the second single out then it would be the last that we could do with them, as we were out of money and had to cut the label right back to Friends and Whirlpool Guest House again. After the second single we didn't really keep in touch, so I had no advice to give Jeremy, who obviously didn't need it anyway. The first I heard they'd gone to East West was when I bought their album in a bargain bin at Tower Records at Piccadilly. We made contact again when I wanted to put the two singles (and their Pink Label single) on a compilation, 1234: The Early Singles. In fact I think I tracked him down through the Friends Reunited website. I heard that the East West deal had been one of those typical major label experiences, where they record the album and aren't happy with it, do it again, and just as it's released they are dropped. To Jeremy's credit he had a second shot as Low Art Thrill and got signed to Island. If I'd had anything to say it would just have been 'all the best' and, in the words of Abba, 'thank you for the music'.
RP: The other band that signed around the same time was Quinn The Eskimo. I have to say that I've never heard them and whenever I see their record in eBay is a bit too expensive for me! Would you care telling me more about them? Will there be any retrospective CD for them as well?
WJ: Quinn The Eskimo were from Newcastle and were recommended to us by Red Rhino, who gave me a tape of their album, which was fully recorded but unreleased as they had no label. It was acoustic indiepop/rock, and if you want a comparison I'd relate it to Miracle Legion who I thought were great. I liked it and thought it was just right for the label. Again it got caught up in the Red Rhino debacle, and we never got back the unsold copies to remarket.
We didn't keep in touch and I don't know what happened to them. No, there won't be any CD.
RP: When Red Rhino folded, how did you manage to distribute Summerhouse? Was there a moment that you thought, "this is it"? I'm very glad you've continued with the label I have to say even though it seems it's been a very bumpy adventure!
WJ: I still think 'this is it' at some point most weeks! What happened with Red Rhino was that after the second Friends single Far And Away we moved on to a 'manufacturing and distribution' deal with them. If a label showed promise, Red Rhino would advance the money to print and press the next record and recoup the outlay from initial sales until they'd recovered their costs, after which you'd get paid as per your standard deal. The benefit to labels was that they could release records much more quickly, as they didn't have to wait until each new release had moved into profit before being able to afford the next one – a bit like living on credit really, and we all know what happens there! The benefit to the distributor was presumably that it gave them more product to distribute – so long as it was all selling. I guess what happened was that Red Rhino overstretched themselves, and all of these releases they'd advance-funded weren't actually recouping their costs. Either way, Red Rhino went into administration, and since some of our records were a long way from recouping Red Rhino's money they went to the receivers and were sold off very cheaply, and we never actually got our hands on some of our own releases. That's why, to answer your earlier question, I think the distributors folded.
At that point we decided we never wanted to be in hock to a distributor again, and radically trimmed down the label to what was actually profitable and a release schedule that was slower but more manageable. Red Rhino resurfaced in the same place with the same people but a different name, APT, and we went with them, this time on a straight distribution deal. They then merged with Revolver, and finally became Vital, one of the big two indie distributors in the UK. The inevitable happened. At some point in the mid 1990s they culled a lot of their smaller indie labels like us. I still remember the hilarious and pathetic conversation they had with us. They didn't even have the guts to drop us properly. Our label manager said something like 'Er, we just feel, like, it isn't really, like, going in the direction…um, we just think…' and so on, blah blah blah. I actually said 'So you want to drop us' and they said 'Well, I suppose, yeah…' So we pretty much even had to drop ourselves for them!
We've subsequently been with three more distributors. The first were that lethal combination, incompetent and dishonest, and we ended up taking them to court on grounds of lack of sales statements and payment. We won and got our stock back, but the cost of enforcing payment, when they had no money, was prohibitive. Of the other two, one dropped us (again) and the other gave up on distribution completely.
We now haven't been distributed for a couple of years and don't mind at all! In fact I think the whole distribution business is near the end of its natural life, and we don't need it anyway. No major record shop is going to stock our product, and we can deal quite effectively with the key independent stores on a sale-or-return basis for new releases. The distributors and major stores occasionally see a brief ray of sunshine as the light fades. Every so often there's a news story about vinyl coming back into fashion. If it is – someone please tell our customers. And every so often they get a bit of an unexpected boost and sales surge when something big happens. But after all, Michael Jackson can only die once – twice at the most.
Yes, it's certainly been a bumpy ride, and I've fallen off many times along the way.
RP: How supportive was the fanzine scene of the late 80s for the Summerhouse labels and bands?
WJ: It was very supportive, and I was often touched by people who would devote their time to making a single fanzine just about us or including us, which happened a few times. Some of these people became friends and have kept in touch over the years. I think the fanzine spirit is still there, sometimes even in the original print medium, sometimes as blogs or websites. It's become even more important as the number of music weeklies has shrunk, and those that remain focus so much more on established artists.
I can't say that it ever seemed to result in extra sales, but then that wasn't the objective of the person producing the fanzine. Having been a dedicated fan of bands and musicians myself I understand and sympathise with the feeling behind them, and always appreciate anyone who makes that kind of effort and feels that strongly about music.
RP: Now that Whirlpool Guest House was Shandy Wildtyme and playing live, were there any gigs together with Friends? I mean, were there any Summerhouse only gigs?
WJ: There were a few. After we left Stockton we were invited back a couple of times to headline gigs at the Arts Centre where I'd worked. One of them was the best we've ever played. Having been a bit ramshackle live in our early days I think we surprised people when we went back sounding a lot more assured and solid. We played support on a double-bill with Shandy Wildtyme when they were promoting Luminous. There were just three of them, and since we'd just released Folk Songs, we did it as a three-piece acoustic version of Friends, with myself on voice/guitar, Martin Parker on percussion and Katherine Dow Blyton on backing vocals.
Earlier on we'd put on a big Summerhouse gig at Middlesbrough Town Hall in the late 80s, with 4,000,000 Telephones headlining, plus Friends and Whirlpool Guest House. And in 2007 we did a night at the Spitz in London, with Showstar, 4,000,000 Telephones, Friends and Jeremy Paige from Rumblefish.
RP: Why did you relocate to Sheffield?
WJ: I relocated to Worksop to manage a venue, and after that worked in Sheffield as General Manager of a theatre company. We moved the label at the same time, so for a short period we had a Sheffield address. This had the bizarre byproduct that a couple of Japanese fans once turned up at the PO Box (which is literally just a locker in the post office) thinking they'd find us there. With great ingenuity the post office tracked me down at home and told me to expect the arrival of said fans! I spent a day showing them the sights of Worksop, which should really only have occupied about half an hour!
RP: Why did you decide to re-manufacture the catalogue on CD?
WJ: The first album we did as a CD was Bluishness. This was only the fourth Friends album and the first three were still selling on vinyl so we'd thought we'd give the first album a shot on CD and see what happened. It went well, and so we gradually worked through the catalogue until it's almost all available on CD. There's still vinyl available for some of our releases but we'll never make any more on black plastic.
RP: How did Steve Skinner join the label roster?
WJ: Steve was a friend I'd met through booking his band International Rescue, and later Edwyn Collins, for whom he played guitar. I'd gone to his flat in Bridlington and done an all-night demo recording session on his Portastudio. He played me this song Lucille which I actually thought was an Elvis cover, but was actually a Steve pastiche. Although it's not particularly within the ethos of the label, I fancied it as a novelty single rather than anything long term, and we put it out, hoping that someone might pick up on its quirkiness. This was a mistake. Steve didn't have time to promote it, due to Edwyn Collins commitments, and it sold very poorly, so we just laid it to rest. It's still there, in many many boxes, and it's a fine single, quite witty really. I learned from this not to go into things knowing that they're one-offs, we just don't have the resources to make things happen like that.
RP: Which of your releases artwork is your favourite and why? Who took care of that by the way?
WJ: Generally I like photography-based covers. My favourite is The First Day Of Spring, because it's a great photograph, very atmospheric and beautifully lit, and it works very well when you turn the cover over and get that nice cream background colour. It was my concept, and the photograph was by Barry Shingleton who had designed Roads Leading Everywhere. I'd bought some of his work in an exhibition at the Arts Centre where I worked. I wanted a photo that filled up the whole cover, and we decided not to have any text on it, in order to intrigue people into turning the record over in the racks to find out more about it. Nearer to the release date that seemed rather risky for an unknown band so we took advice to put a sticker on it with the band name and record title. We got removable stickers which wouldn't tear off leaving a mark, and spent a day at the distributors' warehouse sticking them on. Inevitably, although they didn't tear, they did leave a nice sticky patch when you peeled them off! Aarrggh!
I'm also especially fond of Late Night Early Morning which I think is very moody and evocative of one of the songs (Streetscene) and very particular to London. I did a lot of research for that cover, and spent several weekends seeking out London mews streets to find the right one. It also took me back a long time, to parties I'd been to at college in the early 80s in places like Chelsea and Fulham. Martin Parker and I went down to Cranley Mews at about 5 o'clock one Saturday morning to catch the sunrise.
The Rumblefish covers have a very individual quality that came from Jeremy Paige who now teaches design, and used to make huge billboard posters and even go out flyposting them. We've still got some old Friends posters he did.
The Showstar album is also a pretty stunning piece of production. We just reproduced what they did with the original release on Anorak Supersport as faithfully as possible, even trying to get the identical brand of paper they'd used. It's beautiful.
RP: And a couple of years back you signed Southbeach, something totally different to pop, but dance music. Is that a style you like a lot? Also Showstar joined the band, being the first non-British band to be released in Summerhouse, which makes me ask, have you ever been to Belgium?
WJ: Southbeach (Pete Maude) was an old member of Friends from the late 80s. Thanks to the internet he tracked me down in around 2001, we met for a drink, talked about old times, and he gave me a CD of the music he was doing now. It was excellent. I'm not particularly knowledgeable about dance music, but this had a definite quality about it. What I like about Pete's music is that as well as being rhythmically interesting (which I find a lot of dance music isn't) he's got a great harmonic sense (maybe from being a bass player) and comes up with some beautiful chord sequences and fragments of melody that work with them. He's done two singles with us (the second as download only) and I'm very happy with them. I think any definition of the Summerhouse style is broader than just 'indiepop' (which anyway 4,000,000 Telephones certainly weren't) and is more to do with the integrity and beauty of the music. I'd hate us to be very narrowly pigeon-holed, and I think Southbeach's music is classic Summerhouse in its way.
The signing of Showstar came about, uniquely, through a CD they sent me with an approach to release their album in the UK. We get lots of these and don't usually get around to listening to them. One Sunday I was working all day in the office and decided to get through the pile of CDs on my desk. When I got to Showstar I thought the first song was OK, the second made me really stop work to listen, and the third, Day By Day, I just kept playing. And their album stayed on my player all day. I then went over to Brussels to meet their label Anorak Supersport, and we sorted out the deal very easily. Their label head and manager, Sergio Taronna, is really great to deal with, dead straight and no bullshit, and very realistic like us, so they were completely in tune with our attitude of 'steady progress' rather than any hype about being 'massive' overnight. I then went to see them play in their hometown of Huy, and they were brilliant, so we confirmed the deal. About six months later we put on the Summerhouse night at the Spitz in London, mainly to launch Showstar. By this time they'd played a lot of festivals in Belgium and France, and were really lean and fit, like a very well-drilled football team!
RP: How many more years can we expect Summerhouse to continue releasing music? Will you have a stand at Indietracks?
WJ: I think the deal at Indietracks is that there's a shared stand and everyone takes a turn staffing it. Very democratic. Given a free hand, though, we'd probably have a warehouse at Indietracks.
We'll keep going as long as the music's still coming and as long as the bank allows us to.
RP: Today is big salad day at William Jones house?
WJ: I think this weekend it's going to be a very big ratatouille, very healthy and highly recommended for avoiding death. But go easy on the rat, readers.
RP: Thanks again William, keep it up, and thanks again for doing what you do for pop music. Anything else you'd like to add?
WJ: Not much. Thanks to you too for your comments and your interest. My band and the label are really my life's work, almost my identity, and at last it's good to know that we're reaching people in greater numbers, partly through networks like yours. I appreciate it.
Friends interview with Roque Plastilina
In June and July 2009 William Jones was interviewed twice for the Cloudberry Records blog. These were amongst the longest and widest-ranging interviews by the Friends singer and songwriter. The first, below, covered the current status of the band, the forthcoming Indietracks Festival, and the band's origins. The second (Interview 6) concentrated on the Summerhouse label.
RP: Hi William! I was doing some research, and as you've done quite a couple of interviews, I don't want to repeat the same old questions. So let's talk first about the future. How did you end up playing at Indietracks? What can popkids expect from Friends in this big festival? Are you looking forward to any of the bands from the festival?
WJ: How we ended up playing at Indietracks was through a random sequence of events, which went like this:
Someone called Sam reviewed our singles compilation Single Friends on his blog A Layer Of Chips
Someone called Jennifer added a question asking how she could hear some of the songs before committing to a purchase
Shortly afterwards someone in Chicago called Jennifer ordered a copy of Single Friends
Using my powers of guesswork I emailed Jennifer to ask if this was a coincidence. It wasn't and we got into an email conversation via MySpace
Jennifer strongly recommended us to the Indietracks promoter
Indietracks asked us to play
So most of the credit goes to Chicago Jennifer, the remaining share to Indietracks of course (who did in fact know of us already) and a little bit to ourselves!
I don't want to spoil it for those popkids, so let's just say we'll be playing a 40-minute set covering songs from 1987 to our most recent album Spangleland.
I don't know a lot about the other bands, but I like what I've heard of Camera Obscura. I'm ready to be impressed by the rest on the day!
RP: You told me that in the near future there will be two new Friends albums. Care to tell a bit about both of them?
WJ: Not so sure about the 'near' future. But anyway, this is the plan. There is a very very acoustic album called The Zen House, which is nearly complete. It just awaits keyboards on three songs and final mixing. In 1995 we released a fairly acoustic album called Folk Songs (which aren't folk songs, of course!) and fancied doing something even more minimal again. So most of the songs are just voice and acoustic or Spanish guitar, with percussion, double bass, keyboards or string quartet on three or four songs at the most. Several of them were recorded in a single take 'live' in the studio.
The other is the next album with the full-on band throughout, which we've started rehearsing. It's all written, we just need to narrow it down to around ten songs, and then of course record them, which will probably happen next year. It doesn't have a title yet.
In indieland time is a very flexible commodity which usually stretches out much further than I'd like it to.
RP: One of your favourite things in life is running marathons! How many marathons have you run? Which was your best one? When is the next one you'll run?
WJ: Eight marathons so far, and still getting faster! I've done New York four times, London three times and Edinburgh once. Each one is a great thrill. I think my favourites were my first London marathon in 2004, simply because I proved to myself that I could do it; and my most recent New York marathon in November 2008, because I finished in under four hours for the first time and beat my personal best by 16 minutes. After the first couple, the challenge for me is always to improve on my finishing time, because the initial novelty factor has gone. But it's a great experience every time.
I like New York the best, because it's so spectacular, the streets are so wide and the noise and excitement are the greatest. At the start, running over the bridge from Staten Island and seeing Manhattan rising up in front of you is a breathtaking moment, and the last couple of miles through Central Park are always very emotional, as I'm so close to the finish but also feel so close to tears and collapsing! When you've finished you feel like a hero, and it's great walking back afterwards with complete strangers in New York saying well done or giving up their seats on the subway to a smelly, sweaty foreigner. I'm hoping to go back this autumn but it's getting very expensive so I might have to miss a year.
RP: Are there any other activities William Jones is passionate about?
WJ: I love wine, especially Chianti and Soave, although I go for long periods without drinking any. Other things? Siamese cats – at one time I had four of them, incredibly elegant and entertaining creatures. Going back to North Wales, where my family comes from. Films, my all-time favourites are Midnight Run and Walkabout. Anything with Robert De Niro will do. I do cryptic crosswords in the Guardian newspaper with our guitarist Richard. I wouldn't say it's a passion but it's great fun as we both enjoy messing about with words. I love Indian music and listen to it a lot. And I'm a keen follower of the political scene, in fact last time I did the New York marathon I was there the day before Obama was elected so I caught the last few days of the campaign. I envy you as I think he's a truly great man.
RP: Friends have seen lots of lineup changes, why do you think that happened? Who is in the band nowadays?
WJ: The early line-ups were particularly unstable, but since the early to mid 90s it's been pretty much constant. Many of the early changes were due to my propensity for sacking trumpeters, usually for serious crimes against music. Back in those days the band was made up of five or six full members, who would hang around a while to see if we'd make it big, and eventually fly the nest when it became clear that recording for Summerhouse Records wasn't going to pay for that yacht in the south of France. So we did a bit of a business restructuring and organised the band so that it was a core of myself and Stewart (later Martin Parker from 1991). But the other musicians, Richard Buckton, Jon Kirby and Katherine Dow Blyton, have been with us since 1992-1995. Edwin Pearson, our bass player, was actually in the very first line-up in 1986, and rejoined when I bumped into him in the street nearly ten years ago in Walthamstow, London, where he was working as a session musician. Kath, our backing singer, records with us and works with us live when she's not acting. We've gone for quality of musicians rather than constant availability, and it's turned out well this way, although it does have its frustrations sometimes.
RP: You are a music graduate, right? So how do you scene the music business today? Do you think there's any way to save it? What do you think of blogs that offer full album downloads for free?
WJ: Yes, I studied music at King's College, London University, and then did a postgraduate degree in what used to be called ethnomusicology, specialising in Indian music. The degree didn't really deal with the music business in those days, it covered music analysis, composition, the development of Western classical music, and what they called 'stylistic studies' which was about learning to write in the styles of other composers – incredibly useful for understanding their music by going through the same processes. The other most useful thing I learned was writing music accurately straight from my head onto paper, so being able to score for a string quartet, for example, without having to try it out on piano or guitar as you go along – just like writing words really, but developing the ability to hear the exact sounds in your head and turn them into notation.
The music business? Well, that's always been about delivering music to an audience, in return for a slice of the action. At different times there has been a greater or lesser need for the 'business' as an intermediary. These days of course bands can do a lot more for themselves, but I think there will always be some kind of infrastructure to facilitate the things that bands can't do or can't afford. So I don't think it needs to save itself – it will adapt and survive by meeting the needs of listeners.
Free album downloads on blogs? Outrageous, unless it's done with the permission of the copyright holder. I've seen tracks of ours appearing on different websites and if people are smart enough they can pretty much pick up the whole album for free. Which really pisses me off as the band and label are trying to pay their way by selling it.
Like with illicit file-sharing, I hold the old-fashioned view that music has a monetary value. After all, who goes to work for free, and why should musicians? There will always be people who take what they can get without paying. But I really can't understand how anyone who cares about music would take it for free when it's easily available at a very reasonable price, as downloads anyway. I think the record business has done a very poor job of arguing the ethical case, and just concentrated on wringing their hands and prosecuting a handful of idiots. As well as the creators of the music losing out, there's a whole infrastructure of studios, producers, musicians, engineers, designers, who are increasingly being deprived of a living because money is no longer finding its way down the chain. Labels like ours are struggling to survive because so many people think we owe it to them to give them our music. People who are happy to pay £3 in a pub for a pint of beer or the same for a cup of foam in Starbucks, which will last them ten minutes, won't shell out the same amount for an EP which they can play for years. But I'm powerless to do anything about this except shake my fist and argue the case – and appreciate the people who think our music is worth a price, and buy it.
RP: I read that you first started in a friend's band playing viola, harpsichord and a bit of guitar. What was the band name? What happened to it?
WJ: That's right. The band was put together by my old friend Carl Green, later of Whirlpool Guest House and Shandy Wildtyme, and more recently of The Close-Ups. It was called Love The Bulbs, and I think Carl called it a 'project' rather than a band. At that time, which was around 1985, Carl had got thoroughly sick of playing live and trying to secure record deals, so he reverted to doing much more experimental things. I could play all these different instruments from my days as a music student, when I used to play in chamber music groups and orchestras, and I could play by ear quite well, and just pick up very quickly what he wanted to hear. He'd often sing the parts to me, and I'd reproduce them on whatever instrument he wanted. We did a tape of four songs. They were good songs. When it became clear that we were both songwriters with our own approach, and each wanted our own band, I set up Friends and Carl started Whirlpool Guest House. It was a very amicable 'split' and we both ended up releasing records on Summerhouse.
RP: Most of your recordings have been done with John Spence. How did you meet him and what is that that he brings for Friends that no other producer can do?
WJ: We came across John through a friend of mine called Steve Skinner, who had a band called International Rescue, and later joined the final Orange Juice line-up and then Edwyn Collins' band on guitar. We'd done our first single at a very expensive studio, and now needed something a bit more 'appropriate' to our level. Steve recommended Fairview in Hull, where he'd done a lot of recording with John Spence. We recorded our second single Far And Away there, then did our next few albums in Darlington, where our drummer had his own studio. When I moved away from the North East we were looking for somewhere new, and it seemed natural to go back to Fairview, where we'd got a really good sound with Far And Away.
John has many great qualities as a producer. Most importantly he's got a good pair of ears, and he's easy to get on with. The way we record, we don't need a producer to give us a 'sound', or change our sound, we just want someone to run the session, get good performances from us, make a judgement about the quality of the takes, and mix the results to get the best possible sound. In other words to give a fairly 'live' representation of what we do. John can work in other ways too, and one of the good things about him is that he's very flexible and always puts the music and the band's vision first. He's not unique in that, but when we've thought about the next album we've never yet felt the urge to change the producer.
RP: Why did you call the band Friends? I really like the name but do you find that the internet era has made it difficult to search for more information about Friends? It's quite hard to google Friends and find the band's stuff!
WJ: Oh dear. Big mistake. If someone had told me in 1986 that there was this big internet thing just around the corner, and the name would be a major problem, I promise I would have listened.
The intention of the name wasn't intended as a statement of 'we're all Friends' in any wimpy way (and we weren't anyway!), it was meant to suggest something solid and positive, like the Society of Friends, the original name for the Quakers. But it's asking a lot to expect people to read that into it, I know. I've never explained the original inspiration for the name, but it came from a pair of banners I saw with a band supporting The Chameleons, I think it was Balaam And The Angel. One just said 'family' and the other 'friends'. I just thought 'that's it', it seemed very strong and bold.
The internet has been great in many ways, but for our name it's a nightmare, as are those people on the TV who turned up with our name well after we'd started. In fact I remember seeing the programme in the TV listings early on and thinking 'how interesting, someone else has got our name'. The thing is now, though, that within our industry, or sector, the name has been there too long to change it, and after 23 years I can't face going through the process of choosing another one. And then maybe finding out that it's already out there too! To anyone who has wasted hours trying to find us through search engines I say 'sorry'. But you'll always find us quickly via Summerhouse Records, and the Friends area of the Summerhouse website includes everything about us.
RP: Why did you move from Stockton-on-Tees to London? Do you miss anything from that town? What do you like best about London?
WJ: I actually didn't move straight to London, but lived in a small town in the midlands called Worksop for about ten years in between. I moved from there to London to become Head Of Marketing at the Barbican Centre, which is Europe's largest arts and conference centre – quite a big job.
I miss Stockton-On-Tees enormously. I love the place and have very happy memories of nearly eight years there, which really formed me as a person. I miss the Arts Centre where I used to work, which has now been demolished to make way for something bigger and newer. And I miss many of the people I knew there. It's an area where the people have a quality or a character I've never encountered anywhere else. I still have some good friends there, like Carl Green, and our old soundman and driver Geoff Walker. I went back in late 2007 for the first time in nearly 15 years and it was a very strange and emotional experience, seeing my old house again and the places I used to go. Not much had changed in many ways.
Everything moves on, and I wouldn't go back. I love living in London and wouldn't live anywhere else except New York. I like the vastness of it, the parks, the character of its different districts, the convenience of being able to get pretty much anything at any time, the quietness of my street, feeling at the centre of things, lying in the sun on Primrose Hill, my old school, the National Theatre, the museums and galleries, old friends, new friends. Quite a lot really.
RP: With such a vast discography, what is your favourite of all of your releases? Do you have any favourite song that you have to play in every gig maybe? Or maybe there's that one song that means everything to you?
WJ: My favourite release is usually the most recent, that's been the trend since the early 90s anyway. And it's not just the novelty of the newest recording, it tends to remain my favourite too, certainly until the next one. I'm still very fond of the first two albums, I do like the purity of the sound and the fact that the style of the songs was still fairly embryonic. My favourites releases are the albums Spangleland and Beautiful You. There are a few very long songs on Spangleland that I'm particularly keen on.
Yes, there are a couple of songs we play live every time, but I don't want to spoil it for anyone going to Indietracks! Generally the live set is very powerful and punchy, songs that work really well live because of a particular groove or riff. Just standing at the front of that glorious sound is a wonderful feeling, being part of the flow of music coming out.
One song that means everything? Well, many of my songs are about just a couple of people, who have very generously and unknowingly provided subject matter over the years, and who have been very important in my life. My all-time favourite Friends songs are Beautiful To Me and Day By Night.
RP: You told to the good Tommy Gunnarson on an interview that you don't listen to any new indiepop anymore? Why is that? Or perhaps nowadays you do listen to some indiepop?
WJ: I think I said I was very out of touch, and listened mostly to older things. I certainly don't have an aversion to indiepop as such, it's just that there's very little that sounds strikingly different from anything else, and if you hang around as long as I have you start to hear the same things coming back 20 years later.
That interview was six years ago, and since then I've come across some bands I like very much, often through being approached by them on MySpace or by playing last.fm. I used to love Dolly Mixture and I've managed to catch up with what they've done since then, particularly Debsey with Birdie, who are (or were) brilliant. Also Shy Girl and Warm Morning who I've listened to a lot on MySpace, and I'm very keen on Lily Allen, although she's not exactly indiepop! Showstar, the Belgian band on our label, are also excellent. So maybe I'm a bit more in touch than I was, and my ears are still open to anything new that comes along. But the things I still go back to again and again are The Chameleons, Strawbs, Steely Dan, Renaissance, Martin Newell, Bob Mould and Nick Drake, who I only heard for the first time a few years ago.
RP: One thing I never understood, why a band like Friends, one of the best bands that has appeared in UK (or to be more fair, in the whole world) is not more known, so so underrated! A friend once told me that you should have been more popular than The Smiths. And I thought there was some truth in that. Why do you think you've been under the radar all this time? Do you like the title "cult band"?
WJ: I've no idea. It's not for want of trying. I try not to let our lack of commercial success frustrate me, or to become bitter. But thanks for your comment, it's very gratifying, and when I read that, and messages like one we got from someone from the other side of the world describing our music as 'a soundtrack to his life', then I know we make a connection with people. Of course I'd like more of these connections, I'd like more people to hear our music, and I'd like to make a decent living from it. But in many ways we've done alright. We've sold more albums than Nick Drake did in his lifetime! Although a lot fewer than since he died. There are some very deserving bands that didn't make it as big as they should have done. The Chameleons, who I love more than any other, and who had a massive and passionate live following, reached a certain niche level and then never went further.
There is probably something about the music which isn't universal enough to have more widespread appeal, is maybe too personal, but then the upside of that is that it feels so much more special to the smaller numbers who appreciate it, who really feel it's 'theirs'.
I generally think that if you have major commercial potential someone will find you and help you to capitalise on it. But I'm happy with the life and career I've had, and after all we've released eleven albums and six singles of my music, which sound pretty much the way I want, and we've reached thousands of people round the world. That's OK!
RP: What will there be for dinner today at William Jones place?
WJ: That's a difficult one. Big decision. I get bored cooking, so I tend to make a very big meal and do a big fruit salad once a week, and eat it for as long as it's still healthy! This weekend I think it's going to be a very large spaghetti bolognese. I recommend sticking some mushrooms in, readers.
RP: Anything else you'd like to tell the popkids out there?
WJ: Keep popping, kids, and one day you'll grow up to be like me.
Friends interview with Lasse Paulus (English)
With a singles compilation by Friends, a Whirlpool Guest House retrospective, a downloads-only single by Southbeach and a downloads release of 4,000,000 Telephones' French Girls just out, Lasse Paulus of German online magazine Crazewire interviewed Friends frontman and Summerhouse Records founder William Jones in February 2009.
LP: First of all please introduce yourself in a few words.
WJ: I'm the singer, songwriter and guitarist in the pop group Friends, and I run Summerhouse Records, which releases music by my band and also Showstar, Southbeach, and several bands who are no longer still active. I've been doing this since 1986.
LP: How do you keep Summerhouse Records alive for 20 years? It seems that it is more than a hobby. (You don't live from the label, do you?)
WJ: Yes, it's much more than a hobby. I've managed to do it through a mixture of determination, stubbornness, and sometimes success. The label has never paid my salary but it's run as a serious business – we manage it very carefully and treat it like a profit-making enterprise, and at least it makes enough money to release the next record and cover our expenses. Over the last 23 years I've seen very many labels either give up or go bankrupt, and I think it's quite an achievement still to be here.
I make a living from having my own marketing and fundraising company which works for clients mainly in the not-for-profit sector (arts organisations, charities and educational institutions). But I see the band and the label as my life's work which I'm very proud of.
LP: Are there kids/people who discover Summerhouse bands new? Or is this label more for nostalgicists who want to buy their vinyl as CDs?
WJ: It's mostly new fans now. The people who replaced their vinyl on CD mostly did that in the 1990s if they wanted to, or didn't bother, so now it's people who have heard about the music through reviews, through their friends, or sometimes who have discovered an interest in 1980s and 1990s pop and want to find some of the hidden secrets! Our first album Let's Get Away From It All has become something of a minor cult classic and it's still popular, and people still buy the early stuff as well as the recent albums.
No, it's not a revivalist or retrospective type label, it's looking forwards all the time. But we have a big catalogue of music and we want to keep it available as much as possible for people to buy and hear the older music as well as the new. In fact Southbeach on our label produces dance music, which a lot of people find surprising for Summerhouse!
We've been helped enormously by the internet and the connections people make and pass on, so our name has spread by recommendation and word of mouth.
LP: What do you think about the English music scene and their history for the last 20 years?
WJ: Wow, that's quite a question as it's changed so much. To be honest, I haven't kept in touch too much with the various trends. When you've been going for more than 20 years you hear a lot of the same stuff coming back in cycles. When I was a student I used to go and see a lot of the new wave/artrock bands like Josef K and Orange Juice, and now I hear so many guitar bands sounding just like them. I'm more interested in surprising discoveries of things I missed first time round or very obscure, little-known bands. There's a bit more a trend at the moment for songwriting, and particularly female singer/songwriters. I love Lily Allen who I think is a great pop star. The first album was brilliant and what I've heard of the new one is excellent too.
LP: You saw a lot of 'hype-bands' come and go. Is there a band you really liked?
WJ: Bands I really like – I loved The Chameleons, and went to see them whenever I could, both in the 1980s and when they reformed. I thought Dolly Mixture were brilliant and used to see them a lot in the early 1980s, and followed their progress since then and I love Birdie as well, which was formed by Debsey from Dolly Mixture. I think Martin Newell's music (and his poetry) is wonderful, he's a great songwriter and singer. I like a lot of older stuff too, some from when I was younger and some which I've discovered since – bands like Strawbs, Renaissance and Steely Dan I love, and Nick Drake.
LP: Which one do you mean was totally overrated?
WJ: So many. I can't even count them. Biggest one is U2. I just can't understand how they made it rather than The Chameleons. Better businessmen probably.
LP: And is there a band you grant more sucess?
WJ: There are several bands I've discovered through being MySpace friends, like Shy Girl, Warm Morning and Birdie, who I'd love to see do well. And of course the Summerhouse bands, including Friends, Showstar and Southbeach!
LP: I was in London for an EMF concert last November. What is the reason for all these reunions (I think it's a British phenomenon)? And why do you think do they work (Carter USM played a sold out Brixton Academy twice).
WJ: I don't think it's a particularly British phenomenon, it's also very common in the USA. Sometimes of course it's for financial reasons, but at other times I think bands realise they split up too soon, or for really silly reasons, and want to try again – a bit like a relationship. In the case of Steely Dan I'm delighted, because they split up for 13 years, and came back in the 1990s, having not played live since 1974. I've seen them a few times since then and they are astonishing live, the last show in London was an amazing experience. I think these reunions work if the music is still interesting in its own right, as more than just nostalgia, and especially if they are producing new work as well. Otherwise I think it's just a trip to the past for sentimental reasons.
LP: Do you think that the Summerhouse releases are some kind of reunion, too? And will they play live again?
WJ: In the case of Friends it's not a reunion as we've never stopped playing or writing or recording! We took a long break from playing live but started again a couple of years ago. That was simply because it was so expensive for us to play live. We're playing now as much as we can.
Showstar play live a lot, particularly in Belgium and France. Southbeach is a DJ/producer and doesn't 'perform' as such.
LP: Last year we talked about German distribution. Do you still not have any? How can we get your music?
WJ: You can get our music directly from the Summerhouse website, either as CDs or downloads, and sometimes even still as vinyl. No, we don't have German distribution, and in fact our exporter went into administration late last year, so the best route is to buy from the label, or ask shops to order from us.
Then there's also the downloads stores like iTunes where people can get our stuff. So, one way or another, it shouldn't be too difficult.
LP: William, thank you for the interview.
Friends interview with Lasse Paulus (German)
Dass es immer noch möglich ist, als kleines Indie-Label langfristig zu überleben, zeigt Summerhouse Records aus London. Seit 1986 veröffentlicht es stilsichere Platten und hält so die Fahne der alten unabhängigen Musikszene Englands hoch. Labelgründer William Jones lässt 20 Jahre englische Musik revue passieren und gibt nebenbei noch ein paar Hörempfehlungen.
Crazewire: Hallo William, stell dich doch bitte unseren Lesern kurz vor.
William Jones: Hallo, ich heiße William Jones. Ich bin Sänger, Songwriter und Gitarist der Indie-Pop-Band Friends. Außerdem betreibe ich das Label Summerhouse Records, das seit 1986 Platten veröffentlicht. Unter anderem Showstar, Southbeach und natürlich auch die meiner eigenen Band.
Crazewire: Summerhouse Records ist ein kleines Independent-Label. Wie hast du es geschafft, 20 Jahre im Musikbusiness zu überleben. Und kannst du von Summerhouse Records leben?
William Jones: Ich glaube es war eine Mischung aus Entschlossenheit, Dickköpfigkeit und kleineren Erfolgen. Allerdings hat das Label nie meine Rechnungen bezahlt. Aber ich betreibe es sehr seriös und vorsichtig, da ich es als rentablen Betrieb verstehe, der mit jeder Veröffentlichung so viel Geld einnehmen soll, dass ich die nächste Platte herausbringen kann. Ich habe in den vergangenen 23 Jahren viele Label pleite gehen sehen. Für mich ist es schon ein Erfolg, dass Summerhouse Records immer noch existiert.
Crazewire: Wer kauft Deine Veröffentlichungen? Sind es eher Nostalgiker, die ihre alten Vinyl-Scheiben auf CD kaufen möchten, oder entdecken auch Jugendliche Summerhouse Records für sich? Immerhin gibt es viele Bands die du veröffentlichst schon lange nicht mehr.
William Jones: Oh, es sind sogar zum größten Teil neue Fans. Diejenigen, die ihre Vinyl-Platten ersetzen wollten, haben das in den 1990er Jahren getan. Heute kaufen Kids die Platten, die Reviews gelesen haben oder über Mundpropaganda von uns gehört haben und sich für 1980er- und 1990er-Pop interessieren. Unser erstes Album "Let´s Get Away From It All" (von der Band Friends, Anm. d. Verf.) ist ein Klassiker und immer noch sehr populär. Es werden also auch die alten Platten gekauft. Man muss wissen, dass wir kein Label sind, dass lediglich die Backkataloge alter Bands verwaltet. Wir möchten nur, dass es für die Menschen möglich ist, an die älteren Platten heranzukommen. Southbeach, eine unserer aktuellen Bands, produziert Dance-Music, das hat einige da draußen extrem überrascht,
Crazewire: Wie siehst du die Entwicklung der englischen Musikszene in den vergangenen 20 Jahren?
William Jones: Wow, das ist eine schwierige Frage, da sich so unglaublich viel verändert hat. Um ehrlich zu sein habe ich mich nicht so sehr mit den verschiedenen Trends auseinander gesetzt. Wenn du in diesem Bereich so eine lange Zeit aktiv bist, sieht man das selbe Zeug wiederkommen. Als ich studierte habe ich viel New-Wave-/Artrock-Bands wie Josef K oder Orange Juice gehört. Und heute klingen so viele Bands wieder genauso. Mir fehlt da ein bisschen der Überraschungsmoment. Momentan ist da ein Trend zu Singer/Songwritern mit (teilweise) weiblichem Gesang. Ich liebe zum Beispiel Lily Allen. Sie ist ein toller Pop-Star und ihr erstes Album war brilliant. Das was ich bis jetzt vom neuen gehört habe klingt auch super.
Crazewire: Die Engländer sind bekannt für ihre Hypes. Gab es Bands, die du wirklich mochtest?
William Jones: Bands, die ich wirklich mochte? Ich fand The Chameleons toll und habe versucht sie so oft wie möglich zu sehen. Sowohl in den 1980er als auch nach ihrer Reunion. Ich fand auch Dolly Mixture brilliant und finde Martin Newell's Musik und seine Gedichte fantastisch. Er ist wirklich ein begnadeter Singer/Songwriter. Und ich mag The Strawbs, Steely Dan und Nick Drake.
Crazewire: Und wen fandest du über- bzw. unterbewertet?
William Jones: Überbewertet? So viele. Aber am krassesten sind U2. Ich verstehe bis heute nicht, wie die größer und erfolgreicher werden konnten als The Chameleons. Wahrscheinlich waren sie bessere Geschäftsleute. Auf der anderen Seite habe ich über MySpace viele Bands kennen gelernt, denen ich mehr Erfolg wünschen würde: Shy Girl, Warm Morning und Birdie und natürlich den Summerhouse-Bands Friends, Showstar und Southbeach.
Crazewire: Vergangenen November war ich für ein EMF-Reunion-Konzert in London. Was glaubst du ist der Grund dafür, dass sich soviele britische Bands wieder reformieren, nachdem sie 10 Jahre Pause gemacht haben. Ist das ein rein britisches Phänomen?
William Jones: Ich glaube nicht, dass das ein britisches Phänomen ist. Auch in den USA ist es sehr populär. Die Gründe für eine Reunion sind vielseitig. Zum einen wird es häufig finanzielle Gründe haben. Auf der anderen Seite fällt vielen Bands erst später auf, dass sie sich zu früh oder wegen dämlichen Gründen aufgelöst haben und es nun erneut miteinander versuchen wollen. Es ist wie in einer Beziehung. Bei einer Band war ich wirklich entzückt. Steely Dan haben sich in den 1990er-Jahren reformiert, 13 Jahre nach ihrer Auflösung. Sie hatten seit 1974 kein Konzert mehr gespielt und trotzdem haben sie alle mit einer fantastischen Liveshow überrascht. Diese Reunions funktionieren aber nur dann, wenn die Musik immer noch interessant ist und nicht nur nostalgische Gefühle erweckt.
Crazewire: Sind die Summerhouse Veröffentlichungen in gewisser Weise nicht auch Reunions? Viele Bands die du veröffentlichst gibt es ja nicht mehr.
William Jones: Im Falle meiner Band Friends kann man das so nicht sagen. Schließlich haben wir uns nie aufgelöst und immer Songs geschrieben und produziert. Allerdings haben wir eine lange Live-Pause gemacht. Einfach aus dem Grund, weil es zu teuer wurde, live aufzutreten. Showstar spielen vor allem in Belgien und Frankreich recht viel.
Crazewire: Vergangenes Jahr haben wir über einen Vertrieb für Summerhouse Records in Deutschland gesprochen. Hast du mittlerweile einen geeigneten Partner gefunden? Wie kommen unsere Leser an deine Veröffentlichungen heran?
William Jones: Nein, leider haben wir immer noch keinen Vertrieb. Aber ihr könnt die Platten direkt über unsere Homepage ordern oder downloaden. Außerdem findet ihr die Bands alle in den bekannten MP3-Stores im Internet. Es sollte also nicht so schwer sein.
Crazewire: William, ich danke dir für das Interview!
Friends interview with Sarah Johnson
In October 2007, a few months after the release of Friends' ninth album 'Spangleland', Sarah Johnson of Pennyblackmusic met the band's singer and songwriter William Jones in London – the third Friends interview to appear in the online magazine. It is reproduced here by permission of Pennyblackmusic.
Waiting in London Bridge station on a windy night, I see William Jones, lead singer of 80's pop band Friends, come round the corner. After catching his eye we wander out of the station and find a small, brightly lit café, the kind with plastic seats and friendly staff behind a glass counter. A cup of coffee in his hand, William talks a little about his day job doing marketing for different charity organisations alongside running his record label, Summerhouse Records.
Friends started making music in the early 80's and have released an impressive nine albums in that time. They make summertime pop music with gentle vocals backed up by brass and keyboards. They formed in Stockton-On-Tees in 1986 and, after numerous line up changes, William is now backed up by Martin Parker on drums, Katherine Dow Blyton as backing vocals, Richard Buckton on guitar, Edwin Pearson on bass and Jon Kirby on keyboards.
The band's debut album, 'Let's Get Away From it All', remains its biggest selling and had some success overseas. After shunning the stage for over ten years Friends have just started playing live dates again across London, where they are based.
A waitress wanders over to ask if we would like to order food. We politely refuse and start to chat about the band's latest album.
SJ: You've recently released an album, 'Spangleland'. What were Friends doing before that?
WJ: Well, we released an album in 2002 called 'Beautiful You' and then one two years later called 'Late Night Early Morning', then early this year 'Spangleland'. We haven't been playing live at all, not since 1993/1994, until February when we decided we missed it and since then we've done three gigs in London, two at the Spitz and one at a weird place on Rosebery Avenue.
SJ: Why did you stop playing live?
WJ: Well, when we started out in Stockton-0n-Tees we played live a lot around the North East. We then came down to London and played all around the country really but we never got a proper tour sorted out. It would just be isolated dates. We might get two or three nights together, sort of a mini tour but in the end it just got very, very expensive. The way the band is set up there was quite a high turnover of members, particularly in the early years. We had two trumpets in the line up, so we had to bring in session players whenever we travelled which would also be very expensive. I was basically subsidising the band to go down to Bristol, or up to Carlisle or wherever to play to three men and a dog. We decided it wasn't worth it and just put the money into rehearsing and being able to do more recording, spending longer in the studio.
Also, earlier incarnations of the band were so loose that it was terrifying standing in front of them at times because you'd never know what was going to happen. The drummer might start playing a different part of the song or even a different song at some points, so songs would regularly just collapse. I would go on stage just feeling terrified about what was going to happen in the next 30 or 40 minutes. I'd be worrying about the money and I'd be quite nervous as well because I used to lack confidence with my singing. So we just thought let's pack it in.
The reason we have now started to play live again is that the keyboard player that we record with said one day that the songs would stand up as a three piece, just with guitar and drums, so why not just do it like that? We realised people aren't going to mind that we didn't have all the other elements and some might even like it that way. We thought if we could get some gigs as a three piece we would and then if we could get everyone together sometimes we could do that as well. So now we are very flexible. We can turn up by tube as long as we stick to London and since we have done the three gigs I have absolutely loved it. The band is very together, I enjoy it a lot more now and it's a pleasure to play live.
SJ: Yourself and Martin Parker are at the centre of the band. Why has the rest of the band around you changed so much over the years? Is it just down to circumstances?
WJ: Yes, it is. In the early days there were six people who were all members of the band. It was a really lively time in Stockton and there were loads of bands around. People just came and went at that time and I was constantly having to train people up on the songs very quickly. We decided just before Martin joined that myself and another bloke in the band, Stewart, would be the band and just bring in other people and pay them if we needed them. Stewart was really committed and very keen on the music. He played trumpet and keyboards and, although he wasn't that great a player, the main thing about him was that he loved it. Then Martin joined full time as well.
That did the trick for a bit, but when Martin and I for different reasons moved to London we bumped into our old bass player Edwin Pearson and it just happened that he was living in the same area as we were. Richard Buckton our guitarist had moved to London and it just worked out that everyone was very available so it was easy just to put it back together again. So the band you see now is pretty much how it was back in the 90s.
SJ: You mentioned playing in Carlisle. It's a very small city. Where did you play?
WJ: We played at a place called the Front Page. We would always try to approach things very professionally and I remember in Carlisle we actually got a decent fee. Usually you'd get about a fiver but then you'd have to pay the soundman a tenner and the lighting man a tenner, but at Carlisle they actually paid us £100 which was quite good at that time. The venue was essentially a jazz venue and what they wanted was two sets. We rehearsed two one-hour sets, took a PA over because they didn't have one in house. We went over in two vans and did two one-hour sets to about 12 people.
I remember one bloke was completely pissed and danced throughout both sets. It was just an incredibly bizarre experience. I still have a tape of it. It wasn't particular good and I don't think the 12 people got an awful lot out of it but we put hours and hours of rehearsals in to giving the Front Page 120 minutes of music.
SJ: It must sometimes be those gigs that you remember most clearly.
WJ: Yeah, it is. I've also got some nice memories of playing live though. We played twice in Bristol, where we also got a nice review in a local magazine called 'Venue'; I don't know if it's still around.
We played our gig there and for some reason we were just really good. We went down an absolute storm. After the gig we had people coming up to us and saying what great songs we had and how much they enjoyed the show, so that stands out as being a really great gig for us.
SJ: So have you got many live dates planned out over the next few months?
WJ: We are keeping it fairly low key and just playing around London really, maybe one or two dates a month.
SJ: Going back to the latest album, 'Spangleland', how long did that take to record and where did you do the recording?
WJ: It took two weeks to record. We have recorded the last six albums at a place in Hull called Fairview. The studio is OK, but there is a bloke there called John Spence who we get along with very well and who we like to work with. He's got a great pair of ears and can be quite critical, but it forces us to get it right. He is also quite relaxed and easy to work with. In the music business you get quite a high proportion of tossers to be honest, and John is just a down to earth bloke who really knows the music business. Because of budget limitations we always do the albums in two weeks and it is always fine to get it done in that amount of time when we are there.
SJ: Is it easier to write material for albums now you're more experienced at it or is it harder?
WJ: It's exactly the same really. There's never been any sort of drought really. We've recorded around 120 songs so there is a certain amount of technique really. If you come across a problem you've got the experience behind you to help you solve it.
Inspiration is a strange thing to pin down. You can come across an idea for a song while walking down the street or you can be playing guitar and come across something that way. Sometimes I think of the lyrics first or sometimes it's the music that comes first but it all comes from your head and different experiences you've had. The process of writing songs is the same as ever. I suppose it's a bit like running a marathon. Once you've done one album you know you are physically capable of doing another one. You might be slower or faster but you can do it.
SJ: You have always put out your own music through your label Summerhouse Records. Why did you choose to do it that way when you started out?
WJ: I was working at a venue in Stockton, I was a music graduate and I wanted to work in music. The job was programming all different types of music, running classes and workshops, a bit of teaching. I think we were one of the first arts centres that started putting on pop and rock music shows. It was quite unusual for that type of venue in the mid 80s. The scene at that time was very strong and you'd get breathtakingly good bands coming through the doors. There was a really stunning local band at the time looking for a record label and I just thought "I really want to put that out". I also realised we could put out our own music as well. We set up the label in '86 really just to release those two bands and a friend of mine's band as well. It grew at first and we took on another few bands and then it shrunk and then it grew again. Where it's at now is we have three bands releasing music.
SJ: Was it difficult to set up a label back in the 80's without the internet and everything that independent labels have now?
WJ: Not really. We were quite lucky in that we got a distribution deal early on which got our records into music shops and even around the world. So even as an unknown band we suddenly found our first album had sold a couple of thousand copies in Japan, no one even knowing who we were.
I made a lot of bad financial decisions very early on and put a lot of money into the label. One bad decision was on Friends first single. We had a session trumpet player who was very highly thought of. He said we should try and get the best studio we could find and we thought that was very good advice. So we went to a studio in Stockport called Strawberry that was really top of the range but unfortunately we weren't very good. Strawberry was wasted on us and we came out of it with a single that we could have got out of an eight track. I got mortgaged up to the hilt very early on which in retrospect I guess I should have waited until it had grown a bit, but it worked out all right in the end.
SJ: What was the one thing right back at the beginning that made you want to form a band and start making music?
WJ: I think it was the great sort of punk ethos. I was working at the venue in Stockton and in '84 we were putting on some great gigs and seeing some great bands walk through the door. I still feel nostalgic thinking back to that. I'd put the gigs on. Sometimes I'd do the sound and I'd be watching thinking I wish I was up there doing that. That's how it started. My friend had started his own band and asked me to play some instruments for him. He got me playing viola, harpsichord and a bit of guitar. I started to really enjoy that and to realise I could be writing my own songs. The first five songs we put together were, to be honest, not very good ones but we just put them together so we had five songs as a band. It went on from there really.
SJ: How has your sound changed and developed over your nine albums?
WJ: I think it's changed quite a lot but some other people don't think it's changed at all. The first two albums were recorded almost live in the studio over five or six days and they had much sparser arrangements. The songs later got a bit fuller. More instruments were brought in as well as a backing singer and I think the singing generally got better. The production has maybe got a bit slicker and I guess it's become a bit more professional. There's a lot more variety in our later stuff and we have some longer songs as well. Hopefully it has become more interesting.
SJ: Thank you.
Friends interview with Tommy Gunnarsson (2004)
In August 2004, a year after the first Friends interview with Pennyblackmusic, Tommy Gunnarsson interviewed singer and songwriter William Jones about the new Friends album Late Night Early Morning. The interview is reproduced here by permission of the magazine.
In May of 2003, I met William Jones, the frontman with the legendary British indiepop group Friends, at a coffeeshop at Gothenburg's central station, where we spoke about his band's career from when they first formed in 1986, and also about his label, Summerhouse. This conversation has since then been available to read here in the Pennyblackmusic Magazine, and since a lot of people have read it, we thought it would be a good idea to check up with Mr Jones once again, and ask him a little about the brand new Friends album, 'Late Night Early Morning' and the European tour that might happen this Fall…
TG: Tell me a little about this new album! About the recording, songwriting etc.
WJ: The recording fitted into our usual pattern of rehearsing for several months then going up to Hull to spend two weeks at Fairview with John Spence recording and mixing. We've never taken more than two weeks in the studio, and in fact our first two albums were done in a single week. There's plenty of other places to record an album, but we like working with John and that's where he usually works.
The songwriting had been going on since the last album 'Beautiful You' and even during it, in 2002. There's a constant flow of songs and after eight albums it doesn't look like stopping.
There were some great moments in the recording sessions. We had two songs with string quartet (plus another two which we've kept for later), and hearing the arrangements played for the first time was a wonderful experience. And we had a new backing singer, as Kath our usual singer is an actress on TV and couldn't get the time off. Melanie Harrold is someone whose music I've loved for years, since the early 80s when I saw her supporting the Strawbs. She spent a day with us in the studio, and came up with so much great stuff, which added a lot to the songs and gave us a lot of options when it came to mixing.
I often think of recording as taking snapshots of the songs, and then you can't wait to see how they've come out when you get them printed or look at them on screen. With this album it was a great thrill hearing the songs in their finished form and I'm very proud of them.
TG: If you compare 'Late Night Early Morning' to 'Beautiful You', what do you think if the biggest difference?
WJ: 'Beautiful You' was a very bright-sounding album, very upbeat in mood. 'Late Night Early Morning' is a bit more reflective, although there are certainly some very positive, optimistic songs on it. I think 'Beautiful You' was a different sound for us, especially after the long lay-off we had after releasing 'Folk Songs', and I think also our best-performed and best-produced album. I think the new one is in the same mould as 'Beautiful You' in terms of overall sound, and up to the same standard. It also has a bit more weirdness about it. The final song 'Slow Dissolve' is very unusual, and we recorded the background sounds of voices in a local swimming pool as we wanted that particular echoey sound you get there.
TG: What is the subject matter of the new album?
WJ: There isn't any particular theme, but there are a lot of references to place, and places, particularly places that are important to us, and which help define our lives and our personal history. The title is a line from one of the songs, and is also a reference to that particular feeling when everyone except yourself is asleep and it's a very weird time of the day or night when you're entirely alone with your thoughts and feelings. And I think some of the songs on the album are about that feeling where everything is quiet and is concentrated into that particular time of day.
TG: What is your favourite song from the new album?
WJ: My favourite song is 'Streetscene'. There are several reasons for this. One is that the string quartet arrangement I think is perfect for the song, and the double bass and percussion really underpin it in a very subtle way.
It's one of the songs I'm most pleased with lyrically as well. It talks about the past from the point of view of the places that mean something in the life of the person in the song, and is a kind of travelogue of London places and some others, some from my own life, others that I've made up or 'borrowed'. At the same time there is a narrative woven into it, so it's not just a list of towns and street names. It tells the story of someone who rises up and then has a big crash, again told through the kind of places this person lives and rooms they sleep in.
I'm also very fond of 'Someotherwhere'. Again the story is very simple – someone walks out one day and just keeps on walking. Then they come back, maybe some years later. You don't know where they've been or what has happened, except that there's been some kind of breakdown and they've come back mended, having been in some strange place. I think it has a very existential feel to it. The guitar solo by Richard is amazing, as good as anything by Larry Carlton on Steely Dan's 'The Royal Scam' which is my measure of great guitar-playing!
TG: Who is Jojo in 'Go Jojo Go'?
WJ: Jojo is a fictional character. In the song she's someone who is big in maybe the fashion industry, like a designer, who has risen very fast very young from 'street' level. Then it all goes bad, and after a collapse she comes back again from failure to make it again. Although she comes across as a bit dodgy, the song is sympathetic to her. The slow middle section of the song is all the words of encouragement that Jojo needs to try again.
TG: What is the meaning of the cover?
WJ: The cover is different from any others we have done. They have always been either straight photos or montages or constructions. This was the first time we've set up a shot as a scene and photographed it. We did it in a mews street in Chelsea very early one morning, at dawn. The person in the photo is walking home just at the time the sun is coming up. You don't know where he's been, what he's done or how he is feeling. It's quite moody and atmospheric, and has a slight resonance with films like 'Blow Up' from the sixties. It is also very evocative of London, and I suppose has the most connection with the song 'Streetscene' which, if anything, is the title track of the album, although there are a few other references in the songs to late nights and early mornings. On one level it's just a straightforward photo of someone walking down a street, but it has a sense of weariness, sadness and mystery to it which I like.
TG: Will you be doing any touring for this album? If so, who will be in the band?
WJ: I hope so. It depends if we can get a series of dates in the UK or abroad that will make it worthwhile. We spent a lot of time in our early years playing crap venues to small audiences. People talk about it being good experience, and being a way of defining your sound, but I think it can be very damaging too. Now, after all these years, if we play live, it has to be right. We're trying to put together some dates in the autumn and New Year. The band will be pretty much the same as in the recordings, with Martin, Edwin and myself, but Richard, our guitarist, has just become a father and doesn't want to go out touring, and Jon, our keyboard player, has work commitments, and can't get away for one-off gigs a long way from home. So we'll probably be working with a different guitarist and keyboard player when we play live. I hope it happens – I'm looking forward to it a lot.
TG: How did the reissues of the early Friends singles go? Any more plans for such reissues?
WJ: They have gone well. The first single 'It's Getting Louder' had sold out as a 7″ and you couldn't get it any longer. People still want it, so it made sense to make it available as a CD single. We wanted to keep the integrity of the original record, so the artwork is the same, it's still just two songs but at a cheaper price than a standard CD single, and there aren't any filler tracks or notes about the record as you often get with re-issues. So it's the same thing as before, only on CD.
'Far And Away' is still available on vinyl, but most people want to buy on CD these days, apart from dance records and occasional trends to return to vinyl. So now it's available in both media. Again, it's the same package as the original 12″ single.
The only further reissues are the first album 'Let's Get Away From It All', but that's not really a reissue, it's just been unavailable on CD for a while, as Vinyl Japan licensed it and put it out on vinyl again about three years ago. We wanted to wait a while until those had sold before it came back on CD. It should be back on CD again in the autumn.
TG: What does the future look like for Friends now?
WJ: Same as ever. We will keep writing and recording and hope that people are still listening. We'd like to return to playing live much more, partly because we miss it, and partly because it's so difficult to promote your music to a wider audience, and this is the most direct way to do it – if we can get venues to play and draw an audience!
We have another two albums already written. The next one will probably be very very acoustic and minimal, like 'Folk Songs' but even more! After that we'll do another one with the full band. We've also re-recorded 'You'll Never See That Summertime Again', our most popular song, and that will be out as a CD single next year. That's simply because we think it has a chance of getting some radio play and reviews, and will introduce us to a new audience. It's exactly the same arrangement of the song as on 'Roads Leading Everywhere', but better performed and produced. There may be one other new song on the CD, possibly an acoustic version of an existing song. If people are happy with the version they have, then they won't need to buy it! But we hope that millions of new people will like it!
Friends interview with Tommy Gunnarsson (2003)
In May 2003 Friends singer and songwriter William Jones was interviewed in Gothenburg by Swedish journalist Tommy Gunnarsson for the Pennyblackmusic online magazine. The interview, which was spread over three editions of the magazine, covered the origins of the band, musical and lyrical influences, songwriting and running a band. It is reproduced here by permission of the magazine.
It's early May and Gothenburg is showing its better side, with the sun shining from a clear blue sky. I am here to meet up with William Jones, the main man behind the legendary British indiepopsters Friends, who since 1988 have recorded 7 albums. We meet outside the grand central station, and decide to sit down at a café inside the train station and have a chat. An hour later, we wave goodbye, and this is what was said during those 60 minutes …
TG: What kind of music did you grow up listening to?
WJ: I grew up listening to the Beatles. And groups from the classic era of pop, like the Rolling Stones and the Kinks. And classical music. When I was very young I learned the classical guitar.
TG: So, you're a trained musician?
WJ: Yeah. I went on to study music at university. And I have always loved pop music. Or any sort of music. But I particularly remember the Beatles. They were very exciting when they were new. It was a completely different sound from anything anyone had ever heard.
TG: When did you start playing music?
WJ: I began playing the guitar when I was 7. I had a very good guitar teacher, who used to come around to the junior school where I grew up in London, and for some reason I had a particular ability. So he suggested that I should start to have private lessons, and I got quite good. I also learned the piano privately and played violin at school in the orchestra. And I just got very serious about the guitar. There was something about the feel of it and the sound of it that I liked. In my teens my ambition was to become a classical guitarist.
TG: But you didn't?
WJ: I didn't. I got more interested eventually in writing music and I got more interested in classical music generally rather than guitar music. The repertoire for classical guitar is not so great. I, therefore, got more interested in composition and eventually also music analysis and history. So I decided to study music at university. I don't think that I would have been good enough to be a top classical guitarist. It's very competitive. There are two or three brilliant ones. And you need to be the two or three best. And I'm quite happy with that.
TG: Are you trained as a studio technician too?
WJ: No.
TG: Do you record your records by yourself in Friends?
WJ: Well, we work with a producer, John Spence, who has produced our last four albums. We go to a studio in Hull where he likes to work. The first three albums I produced, and I was kind of reasonably happy with them. But my technical knowledge was limited. John produced the single 'Far And Away' in our early days, so we went back to him to produce 'Bluishness', which was the first album he produced and which came out in 1992. During my teens I listened to pop music, and especially to acts like the Strawbs and Nick Drake, who were kind of folky. I loved an American band called Steely Dan. And then when punk came along I got very keen on that. I went to see bands like the Buzzcocks a lot, and out of that I got very fond of Orange Juice. And that's when I started wanting to be in a band myself.
TG: When did you form your first band?
WJ: In 1986.
TG: Was that Friends?
WJ: Friends is my first and only band, yes. I had been playing with a colleague on the Summerhouse label, called Carl Green. We had a band called Whirlpool Guest House, and before they got serious and started releasing records, they were more of a rehearsing band. Then I joined on guitar just for fun, and then I started writing songs. But we decided that the band wouldn't use my songs. They would use Carl's songs. So we split in two. It was very friendly, but we decided to be two bands. We were working with a trumpeter at the time, and the trumpeter went with me, and the others stayed with Carl and became Whirlpool Guest House.
At the time, I was the songwriter and guitarist. I wasn't going to be the singer. We always thought we would try to find a singer. We never did find one, and at the same time I started to enjoy the singing, a lot. So I remained the singer.
TG: How did Friends come about? How did you form?
WJ: Well, I got these songs and we did an early demo tape of five of them, with me playing all the instruments and Carl Green singing. And then I became the singer, and I asked some friends of mine, that were all playing in other bands, if they would like to join.
At the time, I was living in a town in the north of England, called Stockton-on-Tees and there was a very good band scene. Most people played in two or three bands at the same time. Some of them were doing it to get a contract with a major record label, and others did it because they were good songwriters and they wanted to get their music heard.
The early line-up didn't stay together long. There were always people leaving and joining. Eventually, myself and the keyboard player and the trumpeter, who was called Stewart, decided to rationalise it, so we made the band us two and just used other people on a session basis. We developed the songs, made the demos, and when we were going to record, we rehearsed with them, and paid them a small fee, and toured with them … But it was all on a session basis. We were the band.
TG: And it still is?
WJ: No. That worked quite well for a while. Then Stewart moved away to university and left the band. At the same time I moved away from Stockton-on-Tees after eight years and I met Martin Parker, who is now the other half of the band. He's the drummer and works on the arrangement on the songs with me. So now it's just us two. We're the band, and we perform together acoustically, as Martin plays percussion as well, and the rest of the band is once again people who we just work with for the album and for the tour. And not full-time, as they are all doing other things too. What is happening now is that we are working with a group of people that we have worked with since the early 90's, which is a very long time. And the next album we will be recording this autumn will be with the same people as the last one.
TG: So, Friends is just a duo?
WJ: Yeah.
TG: What were your influences at the very beginning?
WJ: I think there was a classical guitar music influence. On the early songs, the guitar parts I used to play wre quite intricate. Quite classical, with a lot of picking.
And also, at the time I was writing a lot of systems music, a kind of contemporary classical music, similar to people like Steve Reich and Terry Riley, which was very repetitive with a change in patterns. So, there was an element of that, but with tunes on top, and as we developed, there was the influence of bands like Orange Juice and the Buzzcocks. The early songs tended to be very fast.
At the same time, there was a band that I have always loved a lot, called The Chameleons, who influenced a lot of people, like Oasis and the Stone Roses. They just reformed a few years ago actually. A great band, and are probably the best band I've ever seen playing live. And in some of our less poppy songs, they are also an influence. And then there's also an influence of various bands from the 70's that I used to love, like Renaissance, who had a very acoustic sound. We have always used acoustic guitars quite a lot. And then obviously The Teardrop Explodes, because of their trumpet sound and the fact that they are very English. We often get compared with them. So, I guess they are our main influences, and all also fairly obvious ones.
TG: Have they changed?
WJ: Yeah … But I don't listen to a lot of pop music now, so I couldn't say what may have influenced us. It may be a song that I just heard on the radio or on a record. But I think the influences in general are the same. I just think we have developed it more and have become more varied than in the early days.
TG: What influences your lyric writing?
WJ: Well, lyrically … I think in pop music, in the more darker songs, bands like the Chameleons again, whose music is very intense and sad. They're not depressive, but it's a big strength about it. And, I don't know if it's true, but I have always very intrigued by the lyrics of Steely Dan. I try to be very economical lyrically as a result. I try to say things in as few words as possible. And although they have a lot of names of places, persons etc in their songs, which we don't, I think some of the more quirky elements of our songs are influenced by that. I try to acknowledge it our songs. There's a song on our 1995 album 'Folk Songs' called 'Nikky Don't Cry', and Steely Dan had a song called 'Rikki Don't Lose That Number'. I tried not so much as copy it as make a reference to it.
TG: Have you ever tried to be political in your lyrics, or are you not interested in that?
WJ: Not political in the sense of British politics. There's a few songs that are political in the social sense. There's an early Friends song called 'Burning Bridges' … sometimes when you write lyrics you don't know if what you had in mind comes across. But in my mind, it's set around the First World War and has people coming back from that awful carnage to a land that was supposed to be better, but actually turned out to be worse.
It's a reference to my grandfather, who had been through all that in the Second World War. At the time I was writing that, in the 80's, England was a very depressing, bleak place to be. Unemployment was very high, and there was enormous poverty between rich and poor … it was just an awful place to be. People who had been through two world wars ended up with that.
Other than that, they're not very political. They are very personal and I suppose a bit selfish and largely about myself.
The last time I tried to write my lyrics differently. I tried to say what I was saying a lot clearer. Because sometimes when you write a song and listen to it five years later, you think "what on earth was I trying to say here?" On the last album, before I wrote the lyrics, I wrote down in narrative form what the song was about. What were the situation, who were the people and what was the intention? It worked well for me.
TG: Do you like your own records?
WJ: I like some of them. The third album, 'Songs Without Tears', I don't like that at all. The sound is as good as the first two albums, but the production isn't as good, and I produced it, so I am not happy about that. That's partly why we have used other producers since. I felt that was as far as I could take it.
Some of the early songs I love to listen to. Some of them I don't. I think they are kind of childish. That was what I felt at that time though. Some I feel embarrassed to listen to. Some I feel disappointed that we didn't make them better, and some I am really proud of.
I know that a lot of people like the early stuff best. I can't say they are wrong, and have to concede that there is something about them which is good.
TG: Are those your favourite tracks on the compilation album, 'Best of Friends', that you put out?
WJ: No, it's a mixture really. We have got about 100 songs that we have recorded, of which we wanted to put on 60 or 70, but we couldn't of course, so we decided that all the ones that had got the most radio play and the best reviews and best feedback from people they had to be there, as that was people's judgement about what was the best.
It was a part of many things though, and we also wanted to have a range of songs that represented different styles, some with trumpet, some without, some with acoustic guitar, some with electric guitar, some slow songs, some fast. We wanted something off each album, and if we could something off each single, although we didn't put the first single on. Have you heard the first single?
TG: No.
WJ: You probably don't want to (laughs). We reckoned that there was no way we could say the first single was 'Best of Friends', and so we just went with what other people told us was best, plus a mixture of arrangements and styles. There's very laidback songs. There's quiet songs. There's loud ones, and rocky ones. There's slightly gothic ones. We wanted to represent the whole range.
TG: And you did that well. What's your own favourite song?
WJ: My own favourite song is called 'Beautiful To Me'. It's off the last album, 'Beautiful You'. Before that my favourite was 'Day By Night', a song off the compilation.
TG: Do you have a favourite album?
WJ: My favourite album is the last one. That's quite common for musicians to say that, isn't it? It hasn't always been like that though. After we recorded the third album, that wasn't my favourite. You're bound though to think that your most recent work is your best.
'Beautiful You' is the album I have most listened to with most pleasure. We had a big break between our sixth album 'Folk Songs' and 'Beautiful You', so we had a chance to put together a set of good quality songs. After a gap of about six years, it really should, therefore, be one of our best.
They're the ones that I think I have recorded the best. I don't mean in terms of production quality really. We worked very hard and got some of our best performances.
TG: Can you make a living out of music?
WJ: No, we work. I have a job.
TG: What do you work as?
WJ: I am a marketing director. I worked in the arts for about 20 years, and managed arts organisations and marketed them. For the last couple of years I was Head of Marketing at a big arts centre, the Barbican in London, but I have moved out of the arts and am now Head of Marketing for a big charity in London.
TG: Would you like to make a living out of music?
WJ: Yes, but it would have to be a very good living in order to have to give up work, because there's so many things about my work which I enjoy. I enjoy being with other people and managing people, and I enjoy the work that I do. It's very valuable.
In the early days we talked about going on the dole and writing songs and looking for a record deal, but first of all we couldn't afford to and secondly I thought that it would be lonely and frustrating. I write a lot of songs. I would probably write more songs without working. I probably could have spent more time promoting the band, but who knows? We may still not have been massive, and we still may not have been making a living from music.
We have still got records out. They sound the way we want. There's a few thousand people around the world who know our music and like it. I'd like it to be more, but I'm happy with the way things are.
TG: Would you like to be bigger?
WJ: Yeah, I would like to be bigger, but I am happy with what I have.
TG: How many copies do the record sell?
WJ: It depends with different albums, but usually about 3000 to 5000 per album.
TG: Which is your bestselling album?
WJ: The bestselling is the first album, 'Let's Get Away From It All'.
TG: Why is that?
WJ: It is partly because it came out in 1988. It is very reminiscent of its time. There was a lot of that kind of music out at the time. It was very popular and a lot of the music press were very keen on it and it was very well reviewed and got a lot of airplay and it became popular as well in places like Japan and Spain and Germany where most of them sold, but styles change and the shoegazing movement and the dance movement came along.
TG: (Laughs) You were never tempted by that?
WJ: No. We have never been interested in making a complete change of style to follow what is going on out there. Some people say all our songs sound very similar. I would say that we have one style, but we have a whole range of ways of projecting that.
There is a song on 'Bluishness' (Friends' fourth album from 1992) at its very end, 'Into The Crystal Blue Horizon' which is a very long kind of psychedelic song, and we used to play that live and people used to shout shoegazers at us (laughs)! And so I think there is something in the songs that is varied.
Going back though to why 'Let's Get Away From It All' is the most popular, I think it has also been the bestseller because it came out originally on vinyl, and a lot of people bought it on vinyl. Then people started buying CDs and stopped buying vinyl, so we did a CD edition. A couple of summers ago we got licensed by Vinyl Japan on vinyl and they took a load of records to sell in Japan, so it really has had three chances to sell, so it has done alright. It has made a nice profit for us.
TG: What kind of market do you have in the UK right now?
WJ: I don't know. I am very out of touch. It's not particularly promising for a band like us. I would say that we are a very traditional band in the way that we are set up. We're not particularly radical sounding. We don't fit into many trends, plus we have been going a long time and we're not kids. We're not the latest new thing, so it is difficult. The way we look at it England is just a tiny part of our market, the market of our world and if we're not successful or popular in England it's a pity, but it's not a big deal.
TG: Are you big in Germany at the moment?
WJ: We sell a fair number of records in Germany. Yeah! We get a lot of press reviews and airplay.
TG: Is it less easy to be an indiepop band now than it was?
WJ: Yeah! because indiepop music at that time was much more in touch and focused with the interest of young people, indiepop was a big part of people's lives who were interested in music, while now they're into clubbing and computer games and at the same time the media has changed. There used to be three big weekly music newspapers, 'Sounds', 'Melody Maker' and 'NME', and in our case everything we put out in those days was reviewed. There was far more media. Local radio stations used to have a rock show which would play our kind of stuff. Radio 1 had Janice Long and John Peel at times in which you could actually hear them, and they would play our kind of stuff, and now it is much more concentrated. There is one weekly music paper, 'NME', and local radio stations play chart music on rotation, and it is much more kind of segmented to the teenage market for everything, and there's not particularly a niche for us, so it much harder to break through if you are a band these days.
TG: What do you think of MP3s? Do you think that it is a good thing for everybody?
WJ: My belief is that music has a value, and it shouldn't be free and it shouldn't be stolen in the first instance. In my opinion it's worth something, and whatever the channels you access it with, whether it is on vinyl or CD or the internet, there should be a means by which people who make it can be paid, unless they choose not to, and unless they choose to make their music free to anyone who want to hear it.
You can't ring a plumber and ask him to do his work for free. Generally people who don't care about it being free are either very unsuccessful. They're not going to sell anything anyway or are very successful and have more to worry about.
TG: What do you think makes a great pop song?
WJ: There's something about it that is immediately captivating or which grabs you in some way, mentally or emotionally or both, and when you keep listening to it you can still feel that.
TG: Do you think the lyrics are important?
WJ: They're very important. The balance between music and lyrics is constantly flux in pop music, but I think that the lyrics are absolutely essential to whether the song is attractive or not. I always find songs where the lyrics are meaningless or where you can't work out what you're singing about a turn-off.
You know those songs where the lyrics are clearly written under the influence of drugs or are made to sound that way. I find you can't access those lyrics unless you're in that state yourself or if you think it doesn't matter what they mean.
It matters to me. It matters to me to understand lyrics. I find, with songs like that where you are thinking what on earth does that mean, that there's nothing there for me.
TG: How do you write a song? Do you write the lyrics first or the music?
WJ: It varies a great deal. When I was studying music, classical music at university, one of the first things we learned was to just write down on a piece of paper the sounds that we hear. It's how a lot of classical composers write. They take a pen and they don't need to try it out on the piano or whatever. They just write what they are hearing down like words. I tend to write a lot of the music that way.
Sometimes the words come first and I tend to think that's a really good title, or that's a really good phrase, or a really good sentence, so I try to find some music for it. Sometimes the music comes first and we rehearse the songs for a long time, and of course the words come. Sometimes those songs tend to be the best songs when the words and music come at the same time.
There's a song called 'You'll Never See That Summertime Again' where the tune and the words came together. It came as a complete package, and is one of our best songs. 'Let's Get Away From It All' happened like that too.
TG: Have you ever had an offer from a major label?
WJ: No. In the early days we used to make demo tapes and send them out to major labels as bands did at that time. We spent a lot of time and money in studios making demos. Eventually we decided that we probably wouldn't be picked up by a major label, so we stopped doing that and started putting money into recording properly and getting stuff ready for release.
Those early demo tapes weren't very good unfortunately. When I listen to them now they are embarrassing. The singing wasn't very good. I was a very uncomfortable singer at the start and then my confidence got better.
We did get decent reviews for the early records though and then the major labels would say "We'll come and see you when you play in London", but they wouldn't usually show up and so we stopped bothering with them after a while. We have never had an offer though.
TG: If you got an offer now, would you be interested?
WJ: It would have to be a very good offer, because we would have to probably stop working for a long, long time. It's a very hypothetical question because it's unlikely to happen. If it did, it would have to be a fantastic offer.
TG: What's been the biggest moment in Friends for you? Do you have a single moment?
WJ: Yeah, I've got a couple of moments really. There was one gig we did in Stockton-on-Tees in 1989. Everything was perfect. The whole audience was dancing the whole time. It was just a brilliant gig. That was a good one. Another one was playing in Japan. I went and did a solo concert with a percussionist, and that's where most of our audience is, so that was brilliant too. Another great moment was the first time we passed a thousand sales with any record.
TG: When was that?
WJ: It was with our first album, 'Let's Get Away From It All'. We had done two singles, which hadn't done that well and we were distributed by a company called Red Rhino, who at that time were part of a network of indie distributors, and they told us that if we did an album it would do a lot better than the singles and especially abroad. We were completely unknown really. No-one in Germany or Japan had really heard of us at that stage, but suddenly it went whoosh and we quite quickly got to 1000. We thought "My God, we're going to do a million" (laughs!)
TG: You have had some of your songs played on the radio?
WJ: Yeah!
TG: That must have been a great feeling.
WJ: It was. Yes!
TG: You have your own label, Summerhouse, which puts out Friends' releases.
WJ: I am involved in the label. I helped to set it up in 1986 with some other people in Stockton-on-Tees.
Originally I was working in this venue in Stockton. My role was as a music officer, and I programmed a lot of concerts – pop music, classical, jazz, folk, world music – and I ran classes and courses and workshops in music and we put on local bands every week and then we started putting on bands from the indie scene. We got a lot of bands before they went on to become much bigger, people like the Housemartins, Black, the Bodines, Primal Scream, and other bands like that, just before they really took off. The Mighty Lemon Drops played there. Edwyn Collins played there. Carter played there, and a band called 4,000,000 Telephones played there, who were the most remarkable live band I have ever seen. There was six of them. They were very unusual and totally wacky. There were two singers, who shouted most of the time. They were absolutely brilliant and they went down really well with the audience.
We formed the label really so that we could release Friends' music and the music of Carl Green who was in Whirlpool Guest House and 4,000,000 Telephones who we liked very much and who we wanted to get out records by. The whole idea of this label was that it was based around this venue where I happened to be working.
There were quite a lot of people initially involved with Summerhouse. We started off with those three bands, and then, as it grew, we took on Rumblefish who were quite big at the time and a Newcastle band called Quinn the Eskimo who did one album. Bands join, split up, fall apart, have rows, that kind of thing. Red Rhino, who distributed our stuff, went into liquidation and they had a lot of Summerhouse's stock which caused a lot of problems, so the label got kind of slimmed down.
It ended up for a while just being Friends and Shandy Wildtyme, to which Whirlpool Guest House changed their name, but they've now also split. Summerhouse has since then taken on a dance group called Southbeach. Friends and Southbeach are now the two main bands, and we're now looking at a third one to sign.
TG: Are you looking for new bands?
WJ: No, there is someone we particularly want to sign, and it may happen. It may not, but we're not looking for new bands.
TG: You don't want to make it bigger.
WJ: Not at the moment! No in the early days the label got too big too quickly and it just wasn't very manageable. Running a label is hard work. It's a job in itself. I have a job. The other people on the label have jobs, so there is limited time to what we can put into it.
TG: Do you think there is a big difference between 'Let's Get Away From It All', your first album and 'Beautiful You', your last album?
WJ: Yes. 'Let's Get Away From It All' was recorded by five very inexperienced people, most of them who were recording for the first time. The whole thing was recorded in less than a week and it's got a very simple, plain production, while on 'Beautiful You' the style of the songs is much more varied and the songs are more better developed. It's got a fuller sound and the playing is much more competent and I think that it's technically better-produced.
Some people like it. Some people don't like it, but I think that's the difference. In my opinion the overall quality on the last album is higher. The quality of the songs is higher than on the first album. On the first album there's some great songs, but there's a couple of not so great songs. On the last one I'm happy with all the songs.
TG: Do you prefer vinyl or CD?
WJ: I prefer the sound of CD, but there's things about vinyl I like. I like the whole kind of feel of the product, the size of an LP, its cover. Despite CDs being such a popular medium, I think the whole packaging is completely awful. It's such a hassle getting it out. I am just amazed that no-one has managed to sort that out after all these years. You have to sort of unpick the booklet to get it out of there. I find vinyl much nicer to handle, but I have to say that I don't miss all the pops and scratches you get.
TG: Have you ever thought about putting any of your recent albums on vinyl?
WJ: No, because it would affect our sales too much. There are people in Japan who seem very keen on vinyl, but I think that that is just a kind of trend. We're, however, doing Southbeach stuff on vinyl only.
TG: Do you buy a lot of records?
WJ: No, I don't. I have to admit that most of what I buy as well is old stuff.
TG: What do you listen to?
WJ: Again a lot of old stuff. I constantly listen to Steely Dan. I still listen to the Chameleons and the Strawbs. I listen to Nick Drake, who I discovered a couple of years ago. There's a songwriter called Martin Newell, who used to be in Cleaners From Venus. I love his music. Have you read 'Lost in Music' by Giles Smith?
TG: No
WJ: You should read that. The whole story is about the Cleaners From Venus. It's a brilliant book. I like Bob Mould very much. There's not a lot else I listen to at the moment. Southbeach's record is coming out, and I have become more interested in dance music as a result of that. There's very little contemporary stuff.
TG: You're not trying to find new bands. Indie pop bands?
WJ: No.
TG: For a new band starting up what advice would you give?
WJ: The best advice I got was don't split up (laughs). Although we've been through many stages, and I suppose I am the only permanent member, we have never really split up and we have always kept the name going. There's no value in having a name unless you've got music coming out. I have always written lots of music.
It would have been easy though to play less, give it up, or think let's change the name. Friends is not a great name. Unfortunately the TV programme came along after we formed. It sounded like a great name at the time. It doesn't so much now, but we've always thought that there's no point in changing it because it's so difficult to get known again as a different name and to start all over again. My advice, therefore, would be don't split up. If you have got music coming out, keep it going.
My other advice to a band would be take it very seriously, but to do it, however successful you become, for pleasure. Make sure that you enjoy it, and always remember that the reason you are doing it is because you have something to communicate to other people. As soon as you start thinking of it as a career move, you might be might just as well be going into banking or another job. The reason you do it is because you have something to say and you want people to hear it. Whether you're on a major label, or doing it through your sound board and speakers in your front room, that's why you do it. If you haven't got something to say, and you're not interested in someone hearing it, don't bother.
TG: That's the end of the questions. Thank you.